Orange County Fashion Week debuts all new MainStage at Laguna Design Center
Extraordinary collections debut on the Runways of The Laguna Design Center, your destination for luxury home furnishings and home accessories and the principal sponsor of Orange County Fashion Week. The Laguna Design Center hosts again its Catwalk showspace for its second year to the California Riviera's most influential fashion consumer buyers- the OC's A-List.
Previous collections that have graced the catwalks of OC Fashion Week have included looks by Vivienne Westwood, Issey Miyake, Rick Owens and Gareth Pugh presented by Anastasia Laguna Beach and aligning a passion for fashion, showspace was designed by interior design by the Provasi Collection and space curated by Dina Marciano Interior Designs. (Model Chloe Pasquini, Face of Fashion Winner 2016) (continued)
This year local and international designers are announced on the daily Countdown of OC Fashion Week's IG @OCFashionWeek presented by Runwayz Magazine's own Christina Mathias co hosted with Manna Kadar of Manna Kadar Cosmetics and Chadia Almeddin of Betinnis in Brea, Vice Chairs of the OC Fashion Council. "Orange County is a bespoke market, its an exciting time for us as we lead into a schedule of fashion capitals," says Manna Kadar, CEO of Manna Kadar Cosmetics.
The next day's showcases luxury collections of established as Versace, Dolce and Gabbana, Kenzo, Stella McCartney, Stuart Wietzman with all-new emerging Orange County models presented by Occasion Kids and an incredibly innovative runway set to stun audiences.
"I am so excited to fly out here to be part of this season's launch and line up of events this year, says Dione Bledsoe, Managing Director of Find the Fit, our company specializes in executive search for fashion retail & wholesale brands and knowing what we know in that arena we can truly appreciate the hard work that goes on behind building brands to its finest and the champions behind them, its great to see the trade industry at its best."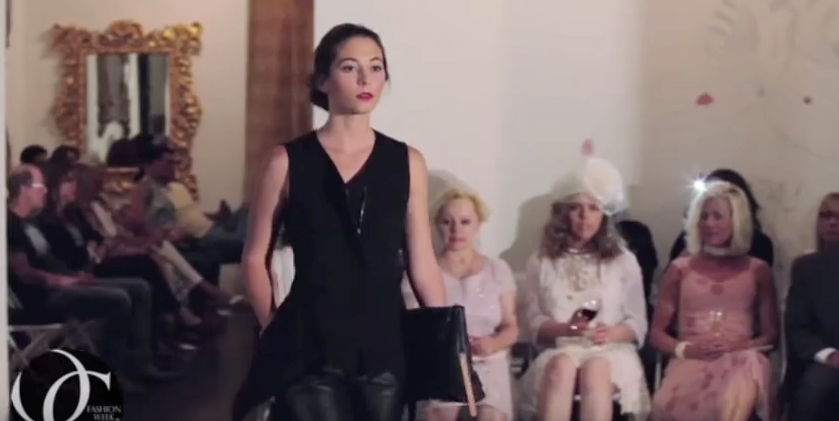 Saturday Night's Featured Designers have been hand-selected by the OC Fashion Council advisory this season to premiere MainStage at Laguna Design Center introducing the S/S 2017 Collections:
Gladys Torres
Jonathan Jimenez
*Carly Vidal Urban Prima
Alisha Needham
Marva AAylouche
Vanessa Lozada
Stefani Alvarado
Victoria By Elizabeth
Chadia Almeddin
Heather Lindquist
*Rohini Bedi
Mercedes Maralan
Egypt Ufele
Special Plus Size Guest Designer "11 Year Old" Egypt discovered at the U.S. Virgin Islands Fashionista Show by IQ Global Events, Egypt joins us to debut her collections already recognized by Teen Vogue Magazine.
The OC Fashion Week and OC Fashion Council advisory board exists to help grow local and emerging designers to become successful entrepreneurs, to inspire and activate their business connections and empower their abilities to thrive. OCFW local and international alliances also aims to initiate an effective pro-local business campaign for retail owners, to encourage the success of our business e-conomies for independently owned businesses, international trade and to help our local entrepreneurs succeed.
The Orange County retail market is to vital to ignore, and to important to deny the obvious super power of it's unrivaled retail spend. Orange County ('the OC') is the leading purchasing power in retail in the United States, merely a metropolis south of Los Angeles county. The OC spends 35 billion in retail without L.A., a purchasing power that even surpasses some of the leading fashion capitals in the world.
The mission of Orange County Fashion Week is clear: we exist to represent and support the launch of new and emerging fashion designers to stimulate and enhance the economic retail power of our local trade economies, and to serve as a leading international platform for trade and fashion tourism in the United States. Without a doubt, OC Fashion Week is an economic fashion capital dedicated to building collaborative connections and valuable relations in the fashion trade industry and honored to represent great talent.