Face Forward Celebrates 7th Annual Gala at Vibiana on September 24, 2016
(Los Angeles-CA) Face Forward, a charity that provides pro-bono reconstructive surgery for victims of domestic violence, and human trafficking announces that Grammy winning, diamond selling artist, Nelly will be performing a high energy set at their upcoming gala event. The famed rapper's girlfriend Shantel Jackson was a victim and survivor of domestic abuse, and Nelly himself was exposed to domestic violence as a child. "I have daughters and I wouldn't want them to go through this. I hope I have raised both my sons and daughters to know how to treat people of the opposite sex, and know what healthy relationships look like. It's up to my generation and the ones that follow, to take a stand against domestic violence and inspire change."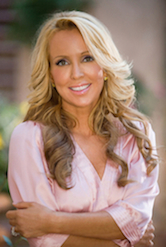 On September 24th, 2016 Face Forward, an inspirational charity giving survivors a second chance at leaving external scars and stigmas behind by providing complimentary reconstructive surgery, will host its most important fundraising and awareness-building event of the year. The Seventh Annual Gala, "Havana Nights" will take place at beautiful Vibiana, in Historic Downtown L.A., where it will raise funds with a goal of $500,000 to support new patient costs and aftercare expenses for 2017.  The evening will feature Cuban infused cuisine by Bravo's Top Chef Master and Iron Chef, Neal Fraser, Latin inspired music, dance and décor.
CEO/Founder of Face Forward, Deborah Alessi is a survivor of domestic abuse and a true advocate of this worthy cause. To assist other survivors to get a second chance at life, Mrs. Alessi recruited her husband and renowned facial reconstructive surgeon Dr. David Alessi M.D., who said, "Deborah and I are humbled by the continuous and growing support for our annual philanthropic event. Our wish is to draw attention to the atrocity of the worldwide problems of domestic violence and human trafficking. Face Forward's annual gala fundraising efforts enable us to help even more victims in their journey to achieve both physical and emotional healing and recovery. This year has been exceptional for us with amazing patients and exciting new partnerships which will help us raise awareness and funds to help even more survivors."
The gala event will recognize all star athlete and NBA head coach Byron Scott as one of the evening's celebrity athlete honorees for his philanthropic work and his pledge to help recruit athletes to learn and spread the word about domestic violence. Shantel Jackson will receive an honor as a Survivor/Advocate, other special guests and honorees to be announced shortly.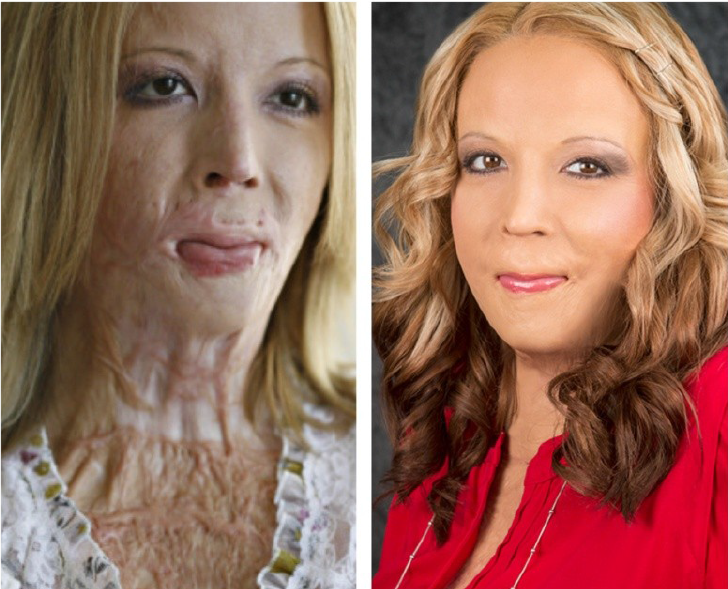 Event Sponsors Include: Etihad Airways, Roberto Cavalli, Alessi Institute, Torrey Pines Bank and Per Aquum Niyama Maldives
Tickets for the gala can be purchased at: https://faceforward.ticketleap.com/HAVANA/
Past performers, hosts and attendees have included: Chaka Kahn, Macy Gray, "Sugar" Shane Mosley, Brian McKnight, Marcia Gay Harden, Lana Parrilla, Gloria Allred, Sharon Stone, Tom Arnold, Anna Silk, Entertainment Tonight's Kevin Frasier, KTLA's Lu Parker, Shohreh Aghdashloo, Jennifer Coolidge, and La Toya Jackson.
Since its creation in 2007, Face Forward has worked with community leaders around the world to identify victims of violence who are working toward recovery yet carry the burdening physical evidence of past abuse. Face Forward does more than just provide pro bono reconstructive surgery to adults and children who have suffered traumatic and severe physical abuse; they also create a welcoming and safe environment for these survivors to start a fresh new life, and reclaim their confidence. The organization co-founders Mrs. Deborah and Dr. David Alessi both donate their time and skills 100% to the organization to provide Face Forward patients with the necessary surgeries and counseling services. Funds raised by the organization help with ancillary costs, travel expenses for patients including air fare, accommodations and transportation, nursing aftercare and more. Face Forward treats patients from around the world, and currently brings all patients for treatment to their office in Beverly Hills.
Domestic violence is a serious issue affecting 1 in 4 women and more than 4 million women in the US alone. The night will focus on celebrating survivors of domestic violence and human trafficking, raising money via donations, and live & silent auctions. The powerhouse-packed event will feature a stunning cocktail reception, complete with entertainment from the moment guests step out of their cars, a seated dinner, silent & live auctions, dancers and live musical performances, and "Havana Nights" inspired ambiance. Following the dinner will be the awards ceremony honoring individuals that have made a significant difference in this arena.
About Nelly
Multi-platinum, Grammy award-winning rap superstar, entrepreneur, philanthropist, and actor, Nelly, has continually raised the bar for the entertainment industry since stepping on the scene in 2000 with his distinctive vocals and larger-than-life personality. That year, his debut album, Country Grammar, landed Nelly four Grammy Award nominations and sold over nine million copies worldwide recently achieving diamond status. Nelly kept the momentum going with the 2002 release of Nellyville.  The album debuted at #1 on top of scoring Nelly his first two Grammy Awards for "Hot in Here" – Best Male Rap Solo Performance – and "Dilemma" [feat. Kelly Rowland] – Best Rap Song Collaboration. He has since gone on to win multiple American Music Awards, a Nickelodeon Kids' Choice Award, Soul Train Music Awards, MTV Video Music Awards, and was crowned "Top Pop, Rap, and R&B/Hip-Hop Artist of the Year" by Billboard.  Topping Hip Hop Charts, Country Charts and Pop charts makes him one of the most versatile music artists in the industry.  In particular, "Hot in Herre " has stood the test of time having recently debuted at No. 6 on Billboard & Clio's Top Commercials chart, powered by Shazam, with "HandClap."  2013-2016 brought top singles "Cruise" reached diamond status, "The Fix" sampling Marvin Gaye, and summer sixteens dance anthem "Millionaire" with Cash Cash and Digital Animal Farm.   The St. Louis native released his seventh full-length album in 2013, M.O. [Republic Records] featuring guest appearances by Nicki Minaj, Pharrell, Future, T.I., and 2 Chainz as well as production powerhouses Rico Love (Beyonce, Usher) and Detail (Lil Wayne, T-Pain).  In 2016, Nelly was featured in an unique opportunity to perform alongside the country's most prestigious orchestras including St. Louis, Columbus and Pittsburgh garnering great reviews.  Nelly has performed on NBC's The Voice, The American Music Awards, ABC's Greatest Hits and served as a judge on CW's The Next. The music mogul has also left his mark in other aspects of the industry, introducing his hugely successful women's clothing line, Apple Bottoms, men's clothing line, Vokal, Pimp Juice energy drink and is part owner of the Charlotte Bobcats.  In 2005, he made his big screen debut in the Adam Sandler and Chris Rock hit remake, The Longest Yard and in starred in Reach Me with Sylvester Stone 2014.  Nelly joined the cast of the #1-rated BET sitcom The Real Husbands of Hollywood in 2013 and just announced the second season of his own show, Nellyville.  Nelly also has strong philanthropic ties with Make a Wish, Face Forward and in 2003, he and his late sister Jackie Donahue diagnosed with leukemia, hosted the largest African American bone marrow drive to date.  Currently he is the only rapper/music artist to own his own college, EI University, which provides education surrounding the music industry while Nelly himself provides scholarships.
About Face Forward:
Face Forward founder and CEO Mrs. Deborah Alessi founded Face Forward in 2007. Mrs. Alessi is a survivor of domestic violence and a true advocate of this worthy cause. To help other survivors get a second chance at life, Mrs. Alessi recruited her husband and renowned facial reconstructive surgeon Dr. David Alessi. The couple works constantly to help victims 'face forward' to the rest of their lives. Face Forward is a 501(c)(3) non-profit organization. Since its creation, Face Forward has worked with other advocates around the world to identify victims of domestic violence and human trafficking who are working towards recovery, yet carry the physical evidence of past abuse. Face Forward does more than just provide pro bono reconstructive surgery to adults and children who have suffered from traumatic and physical abuse; they also create a welcoming and safe environment for the victims to start a new life and reclaim their confidence. Domestic violence occurs every 9 seconds in the United States, and 75 percent receive battering to their face and head area. Victims of human trafficking are subject to physical and psychological abuse on a daily basis, including broken bones, burns and brain injuries, 75 percent suffer from mental health issues such as depression and PTSD. Face Forward strives to alleviate the internal and external scars of victims and those affected, and provides treatment to victims who are not otherwise able to afford medical assistance. FaceForwardLA.org