September 29th, Warner Bros. Studio
Photo: Mikhail Urubkov
Over 400 celebrities, designers, industry influencers and autism advocates attended Autism Speaks' inaugural La Vie En BLUE Fashion Gala, which took place on Thursday, September 29, at the legendary Warner Bros. Studios. The one of a kind charity and fashion event was produced by Metropolitan Fashion Week and its Executive Producer Paul Jaramillo and Producer & Director Eduardo Khawam. 

Hosted by Entertainment Tonight's Kevin Frazier and beautiful model and actress Molly Sims, this star-studded fundraiser featured celebrities Adrienne Bailon (The Real), rapper Eve, Jeannie Mai (The Real), Aubrey O'Day (Celebrity Big Brother), Shenae Grimes (90210), Kristian Alfonso (Days of Our Lives), Kym Whitley (Young & Hungry), model/musician Josh Beech, TV personality Perez Hilton, Ashlan Gorse Costeau, and Antonio Jaramillo (Shades of Blue),
international supermodel and actress Joanna Krupa, Estée Lauder model Hilary Rhoda, Keltie Knight (The Insider) and legendary actress Vivica A. Fox (Independence Day: Resurgence). Not to mention, some of celebs like Vivica Fox, Adrienne Bailon and  rapper Eve later rocked the runway in gorgeous blue evening gowns, which are now up for auction on 501auctions.com/lafashiongala. Children on the autism spectrum, varying from ages 6 to 13, modeled the latest fashions from GUESS Kids donated by the GUESS Foundation.
Famous designers David Tupaz Couture, Dalia Macphee, Ron Tomson, Carl Andrada, Erick Bendana, Julie Danforth, Jhiovani Fasons, Usama Ishtay and Sivalia Couture were among the unique fashion and costume designers featured in the fashion show. Some of them already showed their beautiful collections during the last season of Metropolitan Fashion Week.
During the night Untitled Entertainment talent manager Steven Grossman received Spotlight Award from The Real's Jeannie Mai, and City National Bank's SVP Harry Topping Jr. was honored with Advocate Of The Year Award. Both honorees have children on the autism spectrum.
"Tonight we honored and highlighted the advocacy efforts of two amazing fathers, Harry Topping, Jr. and Steven Grossman, who both have sons with autism," said Suzette Martinez, Executive Director of Autism Speaks Southern California.
"This event is especially important to me since my friend Steven Grossman is getting honored today", – said fashion icon Joanna Krupa in her exclusive interview to HGM. "I want to learn a little bit more about the cause and support it". When being asked about her career, Joanna revealed she was recently shooting the new season of Polish version of America's Next Top Model.
TV personality Perez Hilton also admitted to press he was there because autism was something that touched his heart, and his friend Steven Grossman was honored with Spotlight Award that night.
"I like that fashion can bring beautiful people for beautiful reasons", – said fashion expert Jeannie Mai to HGM. "We are kind of celebrating who, I think, are the smartest people in the world", – she said about autistic children who were in the center of attention that evening.
The fashion gala also included a magnificent performance from ZUMANITY™ by Cirque du Soleil, live music from celebrity DJ Pauly D and DJ Splyce and a live auction hosted by TV personality Matt Rogers (Home & Family). Also performing was teen Amanda Anderson, an aspiring opera singer with autism.

Co-chairing La Vie En BLUE were attorney Georgianna Junco-Kelman (Law Offices of Georgianna Junco-Kelman) and Nikki Pesusich (president of Coterie Media). Stars that have lent their support to La Vie En BLUE's honorary host committee include Christie Brinkley, Naomi Campbell, Molly Sims, Paris Hilton, Kelly Osbourne, Melissa Rivers, NeNe Leakes, Kelly Rowland, Loni Love and Jeannie Mai.
La Vie En BLUE was generously sponsored by the Guess Foundation, City National Bank, CBRE, Paul Attanasio, Common Wealth Partners, Steelcase, Tangram, FX Networks, MK Rice, Gensler, Howard Building Co, Samsung Group, Coca-Cola Company, Two Faced Cosmetics, Urban Decay Cosmetics, Kendra Scott Jewelry, Big Sugar Bakeshop, Porto's Bakery, Hidden Gardens Florist and The Los Angeles Kings. Entertainment Tonight, The Hollywood Reporter and Variety were media sponsors.
For more info about La Vie En BLUE, go to autismspeaks.org/lafashiongala or get #ASFashionGala updates by following Autism Speaks Southern California on Facebook and Twitter.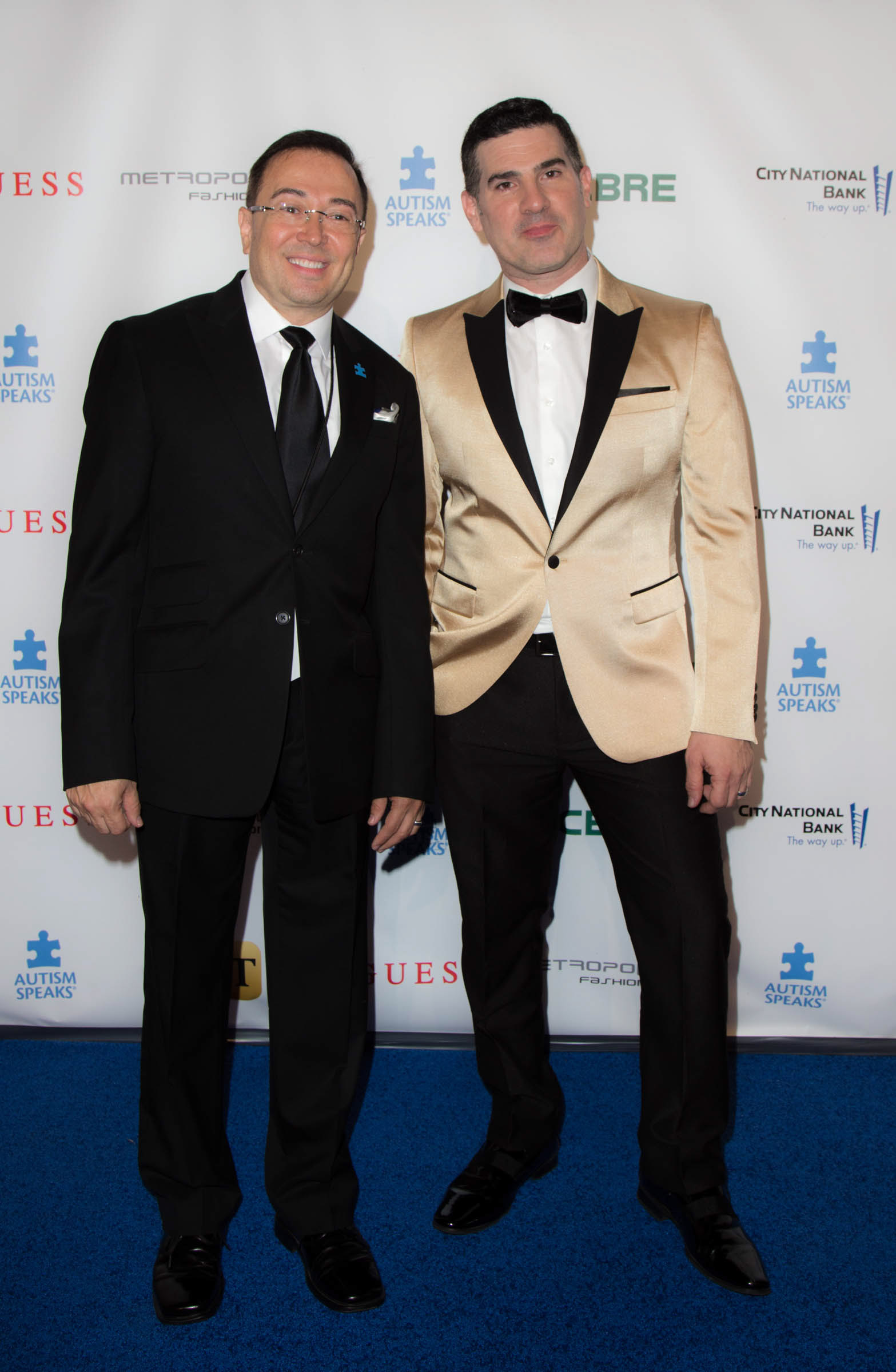 ABOUT AUTISM SPEAKS
Autism Speaks is the world's leading autism science and advocacy organization. It is dedicated to funding research into the causes, prevention, treatments and a cure for autism; increasing awareness of autism spectrum disorders; and advocating for the needs of individuals with autism and their families. Autism Speaks was founded in February 2005 by Suzanne and Bob Wright, the grandparents of a child with autism. Since its inception, Autism Speaks has committed millions to its mission, the majority in science and medical research. On the global front, Autism Speaks has established partnerships in more than 70 countries on five continents to foster international research, services and awareness. To learn more about Autism Speaks, please visit AutismSpeaks.org or follow on Facebook, Twitter and Instagram.
ABOUT METROPOLITAN FASHION WEEK (MFW):
Founded by Eduardo Khawam, Metropolitan Fashion Week is one of the fastest growing fashion weeks in the United States, with shows in Seattle, Los Angeles, Las Vegas, Palm Springs and soon, New York. Metropolitan is the only fashion week in the world that features both Fashion Designers and Costume Designers, from around the world, on one runway. Metropolitan Fashion Week has made a global impact on the fashion scene by presenting events held in dramatic, non-traditional venues that showcase not only fashion designers and costume designs, but also the most beautiful venues each city has to offer. Celebrating the world of fashion and costume designers in the categories of avant-garde and couture gowns, MFW spotlights over 150 works of art created by international fashion and costume designers and are original "one-of-a-kind" creations. Get #MetroFW updates by following MFW on Facebook, Twitter, Instagram and YouTube.