Fans of all ages lined up outside Junk Food clothing store on Abbot Kinney boulevard this past Saturday for the chance to see Wiz Khalifa who debuted his new clothing line Bash. The singer who is best known for his hit single Black and Yellow and more recently the song See You Again launched his first clothing line at the classic Venice boutique. Bash by Junkfood is a line inspired by his son Sebastian who even helped with some of the designing according to Khalifa. He pointed out the cartoon style pumpkin graphic on some of the t-shirts saying that Sebastian had been the one to draw the idea.
The store was decorated with photos of Khalifa and Sebastian posing in the clothing line and playing together. Khalifa took photos of the display as soon as he walked in excited to see his collection in the store. He said that Sebastian had a birthday party to attend and couldn't make it to the release but seemed happy to be at the launch for his son. The clothing line consists of jackets and t-shirts for men and children and some of them are even matching. Khalifa explained that he and his son have the same sense of style saying that Sebastian was a "cool and classy kid". This inspired some of the matching pieces for children and adults in the collection. One of my favorite pieces was the bomber jacket which came in sizes for children and adults for matching looks! The cartoon style graphics were a hallmark of the collection and represented Khalifa's hope that his collection would send a message to have fun. Fans enjoyed the cute and stylish kids clothing most but, some also said they would wear the men's clothing. When asked, Khalifa said Sebastian's favorite piece was anything with pumpkins on it The October release was no accident since according to Khalifa Sebastian's favorite holiday is Halloween. The collection even features several Halloween related graphics including ghosts and, of course, the pumpkins Sebastian created. Fans commented on the graphics pointing out the smiley face with a gold tooth that was displayed in the window of the store while they were waiting. Some thought it looked like a high face since Khalifa is known for his support of medical marijuana use.
The collection also featured Pittsburgh related designs and colors in a tribute to Khalifa's hometown. The collection is also available in the Junkfood stores online shop so fans from all over can shop the collection. Overall the launch seemed like a success despite a sudden scheduling conflict that caused Khalifa to leave early. Many people purchased pieces from the collection excited to see the singers first foray into the fashion industry.
About Junk Food Clothing Co.
Junk Food came onto the scene in 1998, creating and forever changing the premium t-shirt market.  Carried in over 5,000 top stores throughout the world, Junk Food is a celebrity favorite, featured weekly on numerous style icons in major media. Junk Food recently extended its signature soft fabrics and trend-leading fits into an expanded contemporary collection, with unique treatments that make each piece feel one-of-a kind.  Also a licensing powerhouse, Junk Food has rights to over 800 major pop-culture licenses including numerous sports leagues, artists, and bands. Junk Food is sold online (www.junkfoodclothing.com) and at their flagship location (1103 Abbot Kinney Blvd, Venice, CA 9029).
About Wiz Khalifa
Multi-platinum selling, Grammy and Golden Globe nominated recording artist Wiz Khalifa burst onto the scene with mainstream success with the release of his first major label debut, Rolling Papers in 2011. Rolling Papers spawned the hugely successful hits "Black and Yellow," "Roll Up" and "No Sleep" and gave Wiz the platform to win the award for Best New Artist at the 2011 BET Awards and Top New Artist at the 2012 Billboard Music Awards. His sophomore studio album, Blacc Hollywood, debuted at #1 on Billboard's Top 200 album chart and featured the hit single "We Dem Boyz." Soon after Khalifa's track, "See You Again," off the FURIOUS 7 soundtrack, catapulted to the top of the charts across 95 countries. Holding the #1 spot for 12 consecutive weeks, "See You Again" broke records by being Spotify's most-streamed track in a single day in the United States and in a single week in 26 countries. In addition to winning 3 Teen Choice Awards in 2015, "See You Again" continued its success by winning a Critics' Choice Award in the category Best Song, winning two Billboard Music Awards in the categories Top Hot 100 Song and Top Rap Song, earning three Grammy Award nominations in the categories Song of the Year, Best Pop Duo/Group Performance and Best Song Written for Visual Media, and a Golden Globe nomination in the category Best Original Song – Motion Picture. Wiz released his album Khalifa in February of 2016 as a thank you to fans which includes the tracks "Bake Sale" featuring Travis Scott, "Zoney" and "Elevated." In June Wiz released TGOD Mafia Presents: Rude Awakening with his TGOD Mafia collaborator Juicy J. Wiz recently co-headlined The High Road Summer Tour with Snoop Dogg and is preparing to release a new studio album called Rolling Papers 2. For more information please visit www.wizkhalifa.com.
Meet our guest writer and blogger Sierra: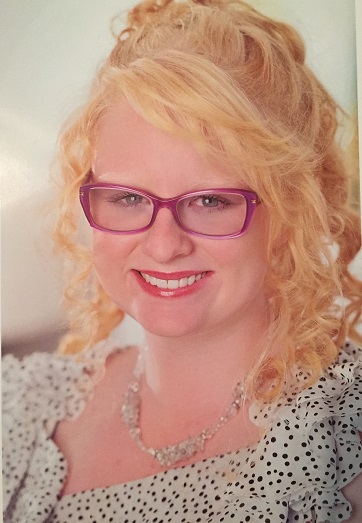 Hi, I'm Sierra and I'm a fashion and lifestyle blogger based in Los Angeles, CA. I love to write about new trends and share all the great things LA has to offer with the world on my blog. When I'm not blogging I am usually at the beach or continuing my quest to find all the best macaroons in Los Angeles. Follow my adventures on Instagram or Snapchat @cerisesdumatin