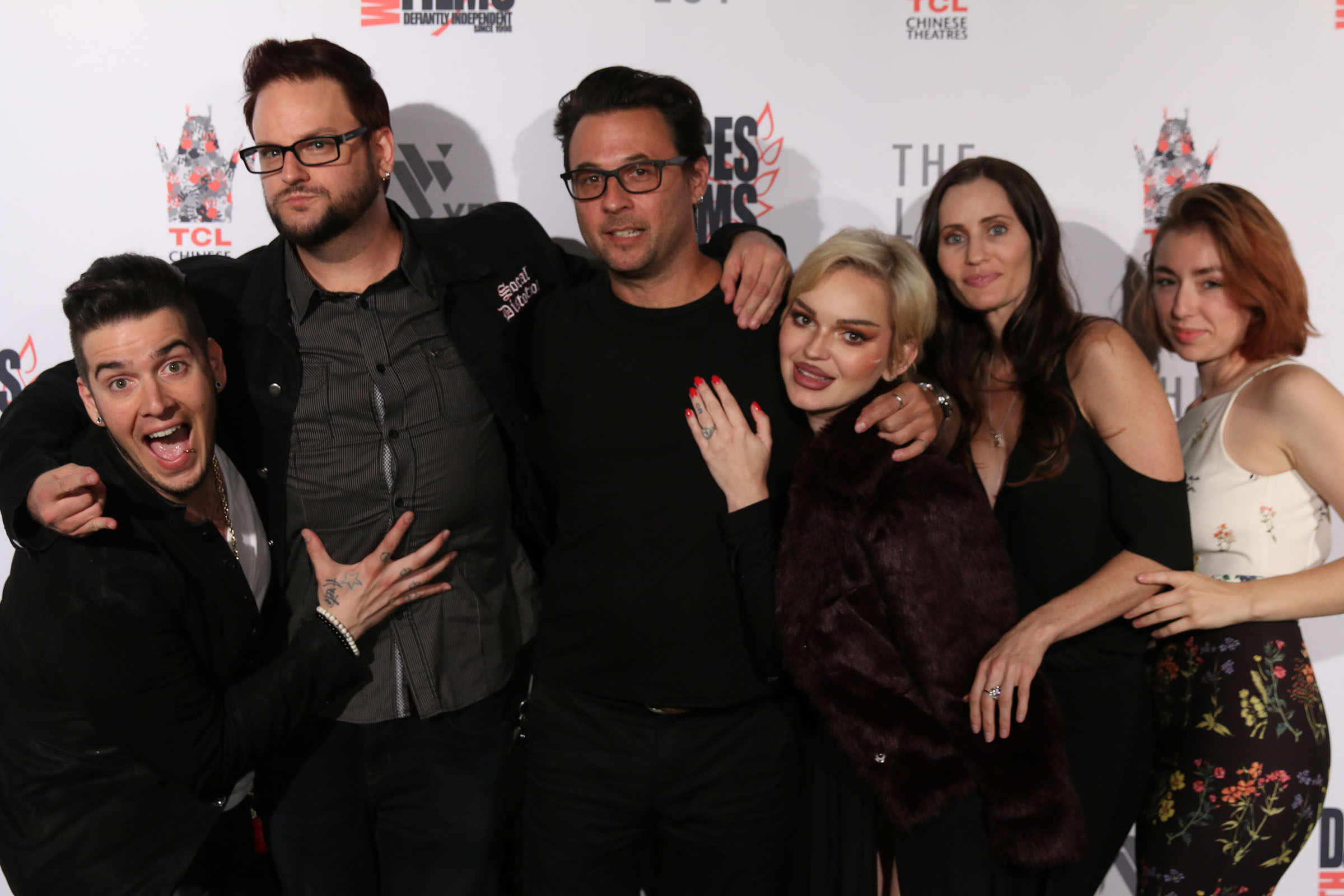 TCL Chinese Theaters, Hollywood, June 7-17, 2018
The Dances With Films independent film festival took place on June 7-17 at the legendary TCL Chinese Theaters in Hollywood. It included movie screenings, panels, the green carpet, and awards ceremony.
The festival was founded back in 1998 by a group of filmmakers who believed in the quality of the work.
Here is the list of winners:
GRAND JURY AWARD | COMPETITION FEATURE:
Shooting In Vain
Honorable Mention | Grand Jury Feature:
CHASING BULLITT
GRAND JURY AWARD | COMPETITION SHORT:
Wale Film
Honorable Mention | Grand Jury Short:
Last Meal
ICA | INDUSTRY CHOICE AWARD OVER 40 MIN:
BULLY
ICA | INDUSTRY CHOICE AWARD UNDER 40 MIN:
Le Neveu (THE NEPHEW)
AUDIENCE AWARD | DANCES WITH KIDZ By Pros:
Soci Circle
OVERALL AUDIENCE AWARD | FEST SHORT:
Beneath the Ink
AUDIENCE AWARD | COMPETITION FEATURE:
Doubting Thomas
AUDIENCE AWARD | COMPETITION SHORT:
Holly Goes to Therapy
AUDIENCE AWARD | DOCUMENTARY FEATURE:
Psychonautics
AUDIENCE AWARD | DOCUMENTARY SHORT:
BENEATH THE INK
AUDIENCE AWARD | FUSION FEATURE:
A Horse from Heaven
AUDIENCE AWARD | FUSION SHORT:
Sam Did It
AUDIENCE AWARD | DOWNBEAT MUSIC VIDEO:
TRACK 1
AUDIENCE AWARD | TV PILOTS:
Yellow, An Ensemble Drama
AUDIENCE AWARD | WEB SERIES:
Stellar Hosts