The Inside Scoop with Writer Courtney Henry & Director Rowena True
July 12-13, 2018, Berlin, Germany
Berlin was abuzz as International guests from around the world gathered for the 6th annual Berlin Fashion & Film Festival (BFFF) at the Columbia Theater. The retro-styled building stands where Tempelhof meets Kreuzburg—a central location where people can connect from all over the city.
The Festival was started in 2012 to highlight the most creative work produced for fashion, beauty and lifestyle brands. Since its first edition, BFFF showcases the best films for multinational brands side by side the most exciting content produced by upcoming directors.
I had the pleasure of sitting down to chat with a newcomer to the Festival, West Sussex born and nouveau New York resident, Rowena True, about her fresh business venture called Shewolf Productions. It is solely her work for the time being and aims to provide a platform for talented female voices to be heard. Her brilliant film "EXCESSIVISM," nominated for BFFF's "Official Selection"  and shortlisted for best film in the US & Canada, features stunning Kimonos by designer Ji Won Choi. Showing off her expertise in animation and the moving still.
Let's start at the beginning, tell us a bit about your background and how you entered the world of Directing.
Well, I am a newcomer to New York City originally from the UK. It's been about 6 months and it's been really exciting thus far! Before that, I studied an M.A. in Animation at the Royal College of Art. I was a painter, classically trained from the start. I also have a background in stop animation. I then became interested in combining this with fashion shooting, and live action. Been doing this for 8 years. I love combining collage and cutouts. I've always been interested in the still image as moving.
In viewing some of your other fashion films like "Paper Cut" there is a clear trend of this "paper trail" throughout your work. The use of Origami-like cutouts and geometric themes show up a lot. Would you consider this your signature style?
The play between the 2D and 3D perspective excites me. This idea of an image being very flat and then coming alive, literally, is interesting for the eye. There's something magical about film and animation and to incorporate movement into a flat image is magic to me.
How did the collaboration with Ji Won Choi's fashion come about?
I approached her. I had a connection with BULLET in New York and we were both excited about the possibility of making something together. I fell in love with the graphic lines and bold silhouettes of Ji Won's collection. I wanted to create a film that simplified the figure into two dimensions and Ji Won's designs fit perfectly. My focus was abstracting the body into architectural forms with repetition of pattern and time. I was really excited by the concept of capturing models physically tearing themselves out of the paper, and playing with the dimensions of the picture in both form or function. I loved the idea of taking 2D forms and making them 3D and vice versa like the horizontal blinds preceded by the 2D graphic lines. Playing with layers of positive negative space and where the body exists in between were all themes of the work.
What was the process like?
We only had one shoot day, would have liked to have two! 7 weeks total to make. As you can imagine there is a lot of detailed animation work that is done. We shoot the models first and then shoot the same with a small scale. I was able to work with the amazing colorist Damian Van Der Cruyssen from "The Mill" in New York as well, a great VFX company for Post-production. Also, music is crucial for animation!  TRENTEMØLLER agreed to include their dub remix track, 'Moan' which really made it all work.
Tell me more about Shewolf Productions. I got a chance to check out the website and I love how bold the artist statement is:
"A female led NYC and London based production company specializing in fashion film and beauty. Passionate about creative and design, we have a playful instinct, wild ideas and are fearless. We are Shewolf. Run with us." 
I love it! You also have offices in London?
Well, it is a very new company of freelance producers from London and I am beginning to build my team in New York. As you know, the film world is heavily male dominated and exclusive and we would like to promote and push for females to have the same opportunities. Not excluding men, but again providing more opportunity for women to show work. A space for women to grow and move forward. As of now, it is only my work featured on the site but looking to add more videos soon!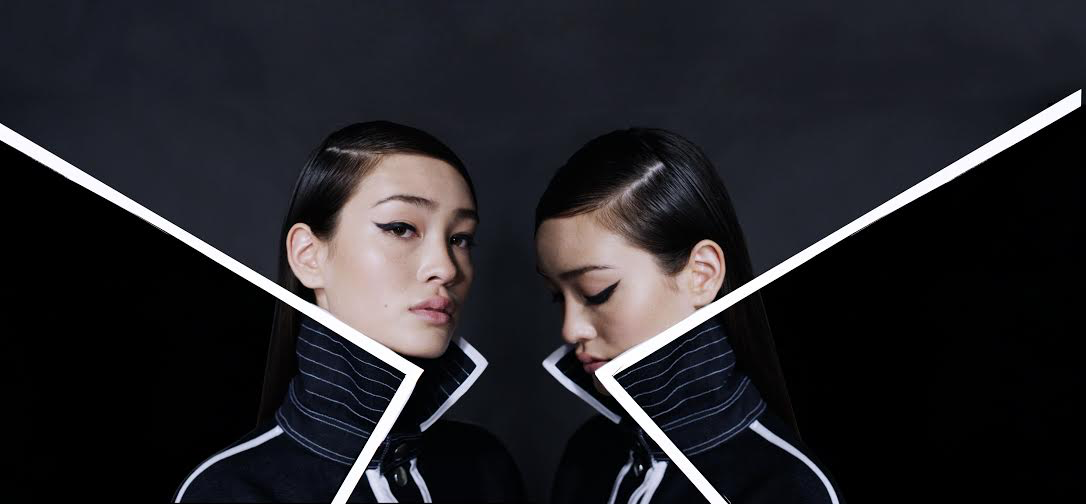 What are some dream brands you'd like to work with, or who are the type of people that you like to make films with?
 I have some personal projects that are a bit hush hush right now haha but I would love to work more with luxury brands. High fashion. Footwear is a new venture for me and I'm excited in the future to work more in that realm. Brands that have a budget to provide freedom and risk are ideal. Clients who are brave and aren't afraid to be experimental. 
Why is this evolving of advertising, to include fashion and real cinematography necessary to you?
Coming from an art background, it is absolutely necessary! I think the power of visuals, the ability to sell a product, make a mark. To have interesting narrative and visuals that stand out, and you remember, are crucial.
And how have you been enjoying the festival so far? First time in Berlin, has it been worth the trip?
It's been fantastic. The people have been really amicable. Fashion can have a reputation for being a bit 'exclusive' but the people have been really warm. And it's been inspiring to see other people's work and to participate in the Talks and networking opportunities.
Be sure to check out Rowena's Nominated film "EXCESSIVISM" below as well as visit Berlin Film and Fashion Festival's website to check out the final winners!
http://www.shewolfproductions.com/jiwon