Shreveport, LA (November 15, 2019) – Just one month after the conclusion of a record-breaking 2019 festival season, the ninth annual Louisiana Film Prize has officially opened registration for 2020. The northwest Louisiana-based short film competition hosted over 5,000 attendees from across the world during the first weekend in October, where the grand prize winner was awarded $50,000 – the largest cash prize for a narrative short film in the world.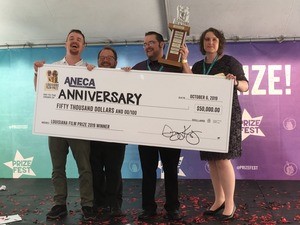 "There was so much excitement surrounding the competition in 2019 that we wanted to open registration immediately to capitalize on that energy," said Gregory Kallenberg, founder and executive director of the Film Prize Foundation. "With finalists last year coming from across the country, as well as Australia and London, we also want to ensure that filmmakers have as much time as possible to complete their films."

Registration is now open to all filmmakers at lafilmprize.com. Filmmakers interested in participating can register their projects online and create an original, narrative short film in the designated filming zone in northwest Louisiana. While production must take place in northwest Louisiana, pre- and post-production work may occur in any location. Rough cuts are due on July 14, 2020. The top twenty films, as selected by an international panel of judges, will be shown during the Louisiana Film Prize in Shreveport October 1-3, 2020.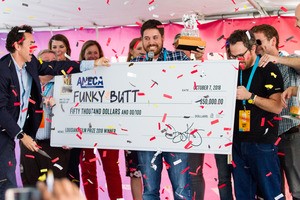 "After receiving a record number of film submissions in 2019, we expect 2020 to be another banner year for the Film Prize," said Chris Lyon, associate director of the Louisiana Film Prize. "We had our first locally-based winner this year; maybe next year will be the first international winner!"

The Louisiana Film Prize is a part of Film Prize Foundation, a non-profit organization that also hosts the Louisiana Food Prize, Louisiana Music Prize, Louisiana Startup Prize, and Film Prize Jr. competitions. The goal of the organization is to educate, energize, and incentivize the local creative community while stimulating the northwest Louisiana economy.

Visit www.lafilmprize.com to learn more information about the Louisiana Film Prize contest and festival.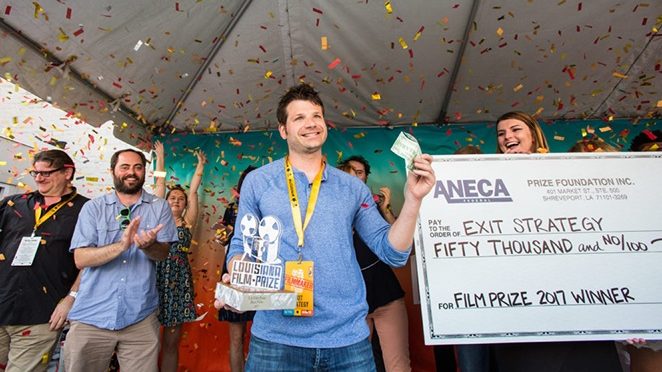 About the Louisiana Film Prize
The Louisiana Film Prize invites filmmakers across the country to make a short film between five and fifteen minutes long to compete for a cash prize of $50,000. The chief requirement is that the films must be shot in northwest, Louisiana. The top twenty films that have been submitted are then screened for audiences and judges in October and a winner is chosen based on the voting from those two factions.