Festival partners with U.S. Department of Commerce to produce Entertainment Business Summit and Expo
 Sponsored by The California Endowment, the AIDS Healthcare Foundation and KCETLink, unique festival promotes diversity, educating teachers, students and entertainment professionals
 5-day event takes place Wed., Aug. 30 – Sun., Sept. 3 at Cinemark at the Pike Theatres and Hilton Long Beach
Long Beach, CA — Named one of FilmFreeway's Top 100 best reviewed film festivals, Long Beach Indie International Film, Media & Music Festival returns to Long Beach Wed., Aug. 30 – Sun., Sept. 3, delivering five days of screenings, plus workshops for educators, students, entertainment industry professionals, and more.
Founded by Dr. Daniel Walker in 2014, the festival celebrates diverse content and creators. "I created Long Beach Indie because I wanted to bring true diversity to every facet of the media and entertainment ecosystem," he says. "It's about more than just names on the closing credits and recognition during awards season. It's about economic empowerment, self-definition, and using the power of media and entertainment to shape the perceptions that individuals and systems have of women and people of color. "
The event produced and hosted by Perfect Works and BLU Educational Foundation fosters international dialogue between scholars and the entertainment industry, and bridges the gap between urban communities and careers in arts, entertainment, fashion and digital media via distinct conference and expo clusters.
The Long Beach Indie International Film Festival screenings take place Wed., Aug. 30 – Sun., Sept. 3 at Cinemark at the Pike Theaters, 99 Pine Ave, Long Beach, CA 90892. More than 180 films, TV pilots, web series and music videos are in this year's spotlight—including 90 Days, a love story executive-produced by Empire star Jussie Smollett, directed by Nathan Hale Williams and Jennia Fredrique Aponte, and featuring stars Teyonah Parris, Nic Few, Pauletta Washington, Rodney Chester, Emmett Short, Collin Lee Ellis, and V Bozeman.
The festival conference and expo segments will be held at the Hilton Long Beach Hotel, 701 Ocean Boulevard, Long Beach, CA 90831.
International Entertainment Business Summit and Expo convening Thurs., Aug. 31 – Sat., Sept. 2, is produced in collaboration with the U.S. Department of Commerce's International Trade Administration (ITA) Global Media & Entertainment Team. This segment will connect diverse film, television, music and digital media creation companies to international economic opportunities and introduce Virtual and Augmented Reality developers to the multi-billion US education sector.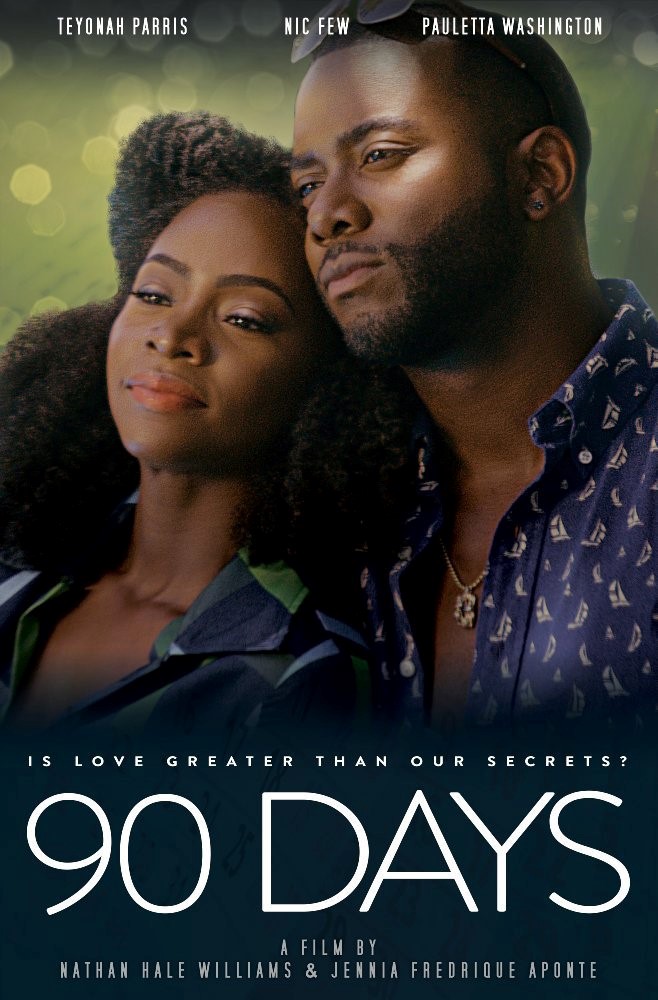 Career Pathways in Arts, Digital and Entertainment Conference to be presented Wed., Aug. 30 – Fri., Sept. 1, unites K-14 educators, parent advocacy groups, counselors and administrators to knowledge, trends and individuals driving career advancement in the creative sector.
Long Beach Indie Film Media and Music Conference taking place Fri., Sept. 1 – Sat., Sept. 2 will encompass workshops and panels conducted by international scholars and entertainment industry leaders offering insight on social media, independent label operation and talent management.
Long Beach Indie College and Career Fair on Sat., Sept. 2 provides free workshops and college exhibits displaying trends and leaders in fashion, digital media and music.
Step to the Mic running Fri., Sept. 1 – Sun., Sept.  3 is a talent competition educating youth vocalists on the entertainment industry, honing their skills and performing for industry leaders.
Long Beach Indie 2017 sponsors are The California Endowment, the AIDS Healthcare Foundation and KCETLink.
Festival Collaborators: California Black Media, Black Voice News, Hollywood Post, BlackTreeTV, Cafe Sevilla, Media & Repertoire, the Believe Foundation and Dakar Foundation.
For Long Beach Indie registration options visit LongBeachIndie.com.
About Long Beach Indie:
Since its inception in 2014 the festival has screened more than 450 films from 50+ countries, drawn over 8000 attendees, received coverage from more than 300 international media outlets, and drawn Oscar, Golden Globe, Grammy, Emmy, Directors Guild of America, ALMA, and NAACP Image Award winners and nominees as presenters.
The 2014 winner for Best Animated Short (The Dam Keeper) was nominated for an Academy Award and more than half of the features screened have gained national or international distribution.
More Than Just A Film Festival
A five-day entertainment experience Long Beach Indie includes the LBI International Film Festival, the LBI Film, Digital Media, and Music Conference, the LBI International Film Market, and the LBI College and Career Fair exposing urban communities to careers in arts, entertainment, and digital media.
Attesting to the draw of Long Beach Indie, recent industry presenters include; Oscar nominee Margaret Avery (The Color Purple), Emmy winners Mark Kirkland (The Simpsons), Charles Ragins (The Simpsons), and P. Frank Williams (Unsung, American Gangster), two-time DGA winner Jesus Salvador Trevino, multiple Grammy winner David Porter, Grammy winner Jeff Weber, Grammy nominee Xocoyotzin Herrera, 4-time NAACP Image Award winner Terri J. Vaughn, and YouTube icon Tay Zonday.
Connect With Long Beach Indie:
#LongBeachIndie
Website: www.longbeachindie.com
Twitter: https://twitter.com/longbeachindie
Instagram: https://www.instagram.com/longbeachindie/
Facebook: https://www.facebook.com/LongBeachIndie/