The Maxjenny´s effect showed us this bouquet of daring powerful colors for the new season of Spring/Summer 2019. Stockholm Fashion Week 2018 left all fashionistas and fashion lovers speechless.
According to Maxjenny, the new collection wants to push the boundaries of women's dressing norms. For that reason, the designer made the collection thinking about breaking the normal stereotypes by wearing garments that enhance a personality, choices, and lifestyle. As a result, The Powerpuff Girls models adorned catwalk with the Blossom, Bubbles and Buttercup prints but like the cartoons; the black and white were also a vital element of this collection.
The Specsavers Glasses fashion accessories gave the extra touch to Maxjenny Collection. In fact, women take too much time choosing clothes plus accessories –Hard task! Especially when you have to combine both elements plus the main source, our face. Yes, ladies, since we remember it, we were told how to use this accessory according to the "the shape" of the face. Luckily, Maxjenny has created a unique collection with a clear message: Glasses are for everyone!
Finally, I could not stop enjoying this event. What can I say? It is always good to know and be prepared for the new season, that's why I made the classification of the new trends to show our readers the new floral power!
Light blue and pink mix.
These were very feminine garments at the most romantic style. It seems like Maxjenny picked up the rainbow colors to create tinker belled outfits – you can appreciate how the straight cuts are finished with a wider hang fitted around the waist as in the first photo. But, she also made fullness in the jacket arms and dress bottom part.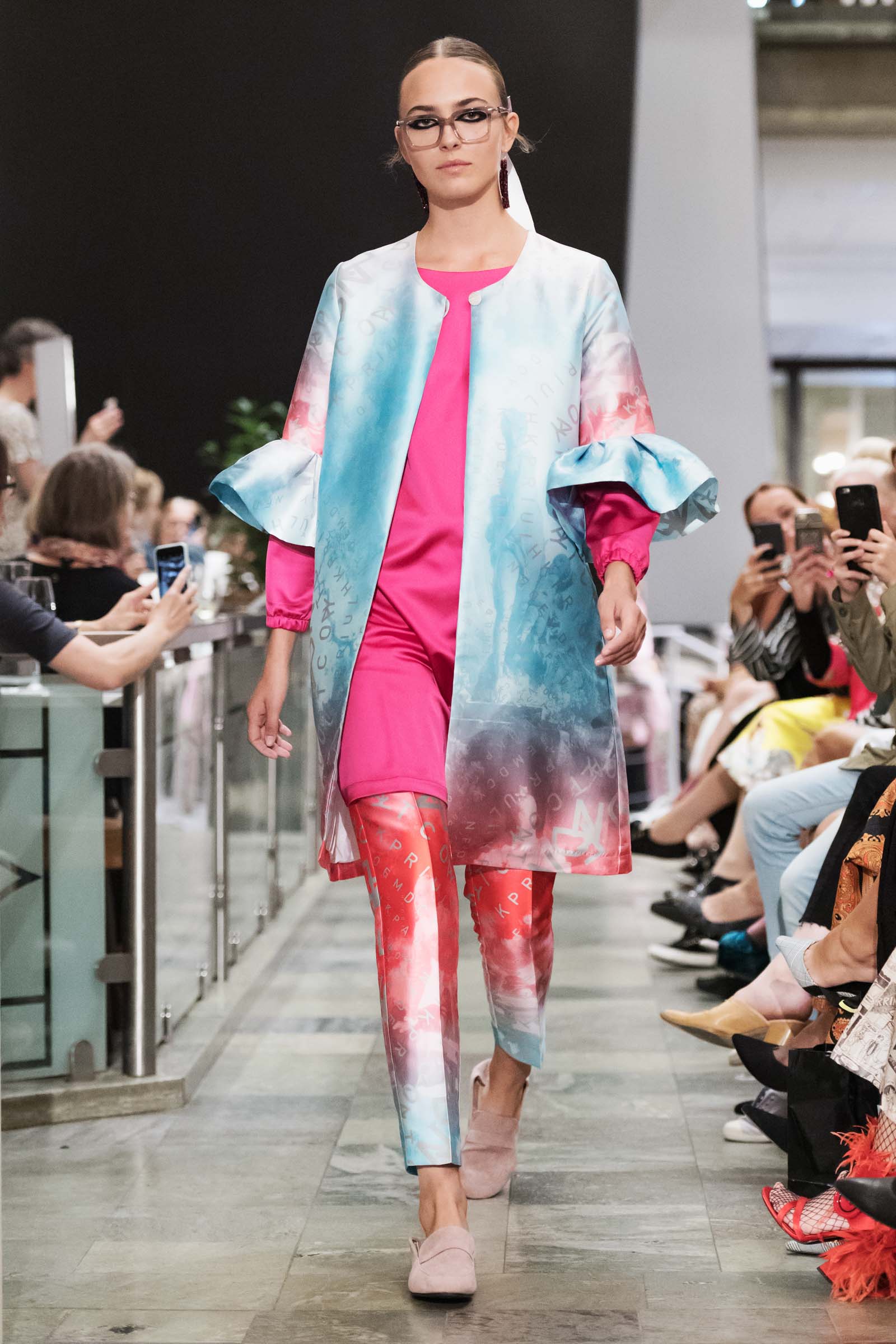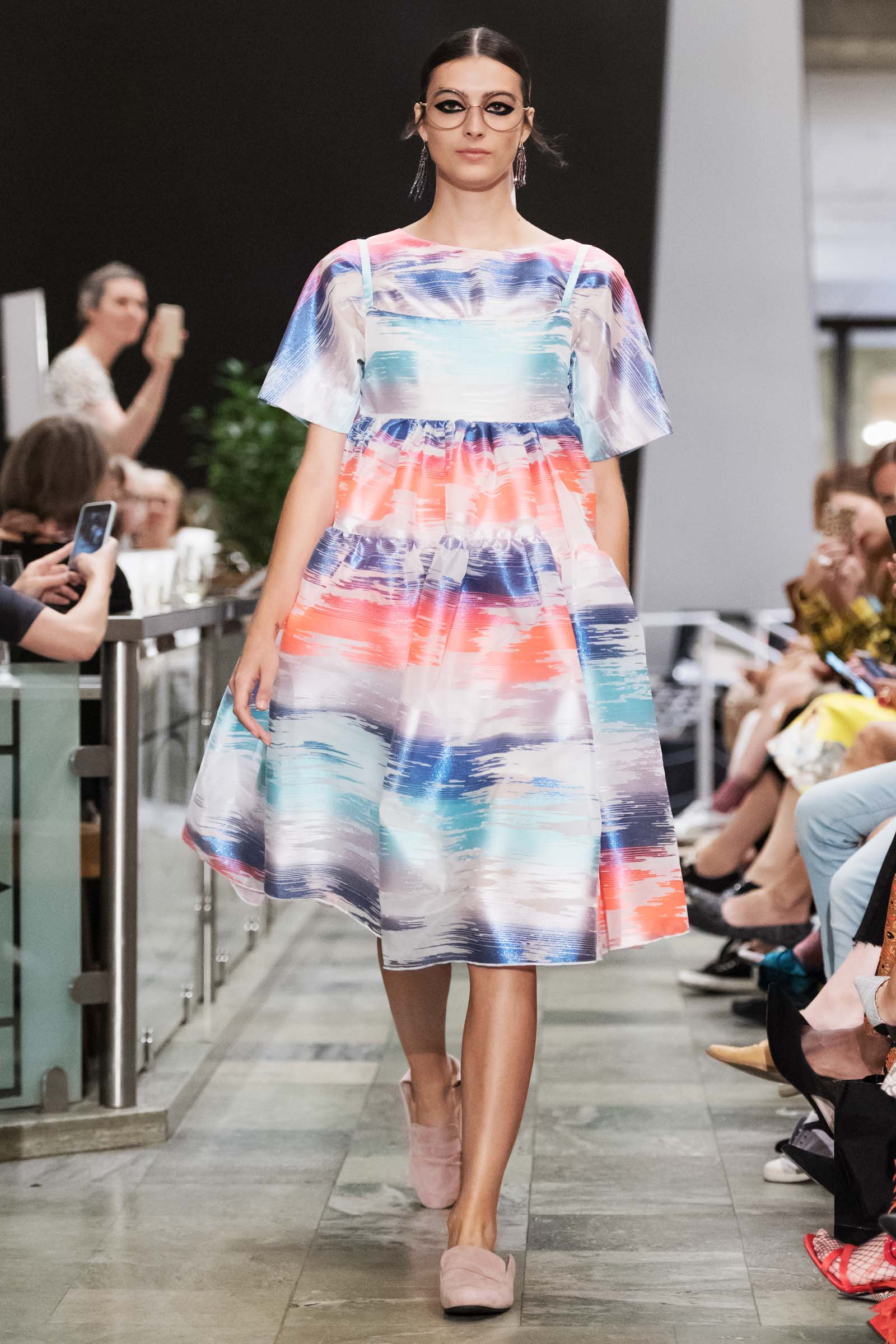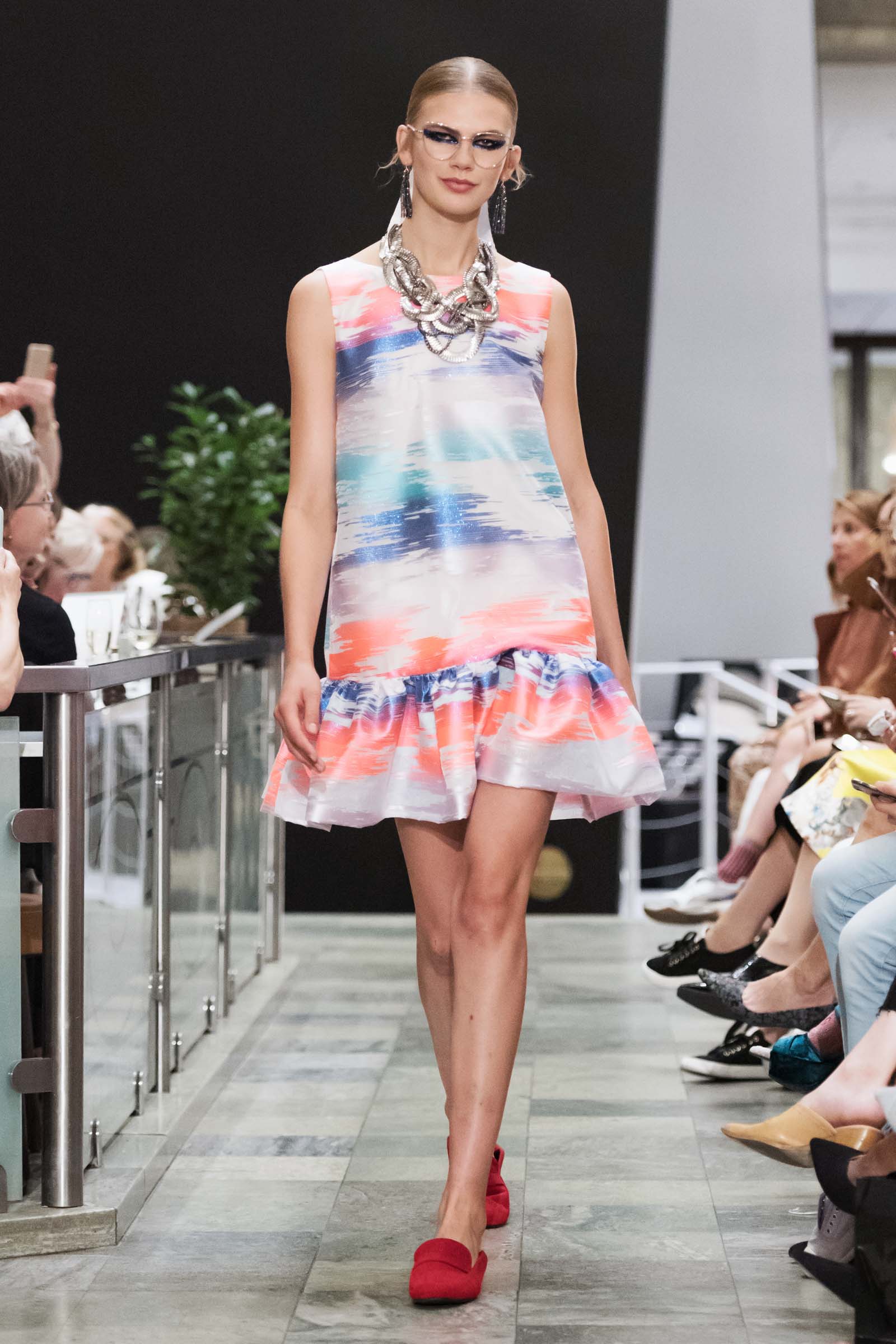 Ivory light blue Charlie's Angels
The outfit seems like the heaven knock on our door. Two garments mixed with the shiniest ivory and bluest light colors – perfect and harmonious combination. At first sight, you can think these are similar tonalities but the confection style can differ from one another. On the one side, we have a V-necked with opened sleeves dress. On the other hand, a stylized ruffle collar neck with a lace plus straight cuffs.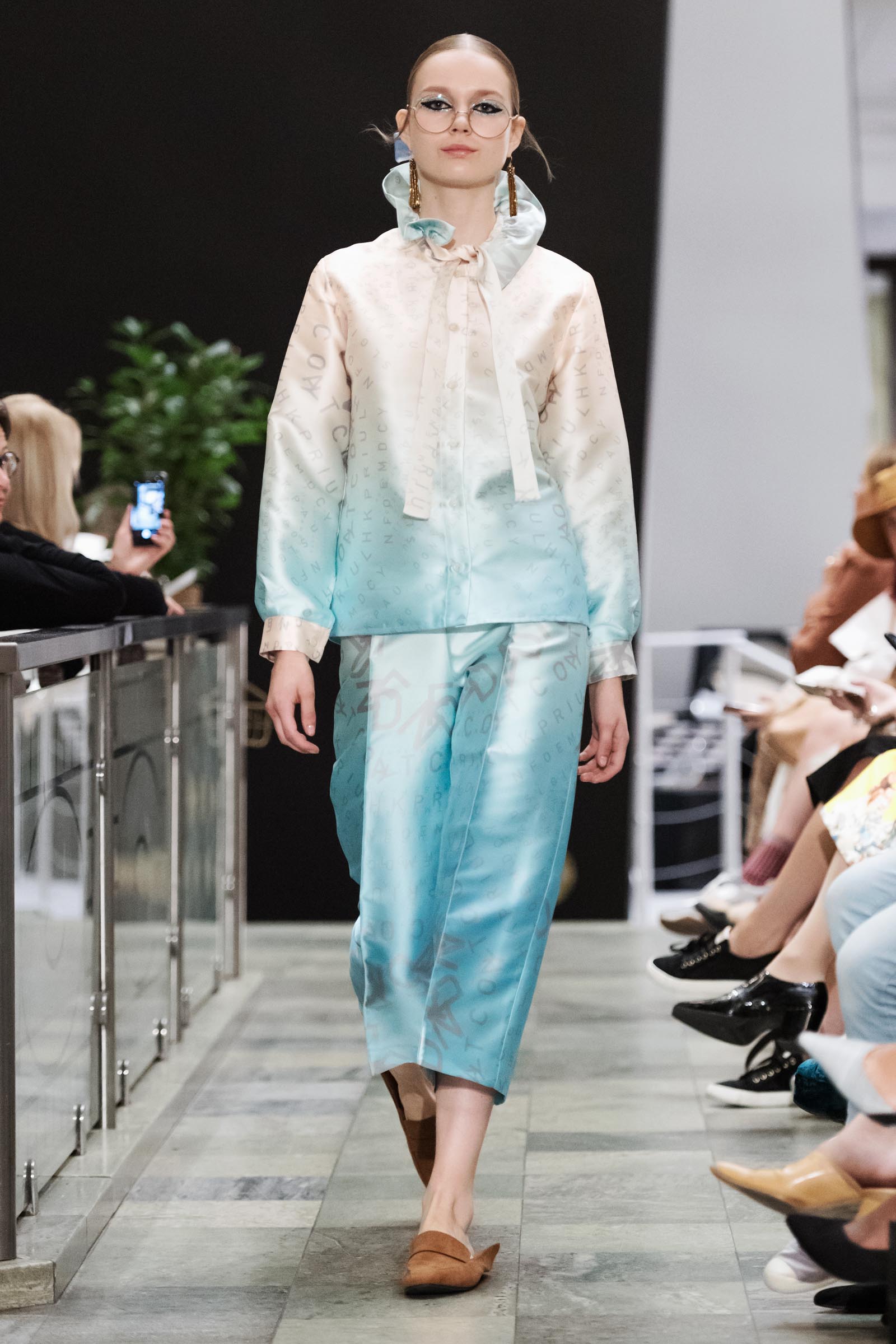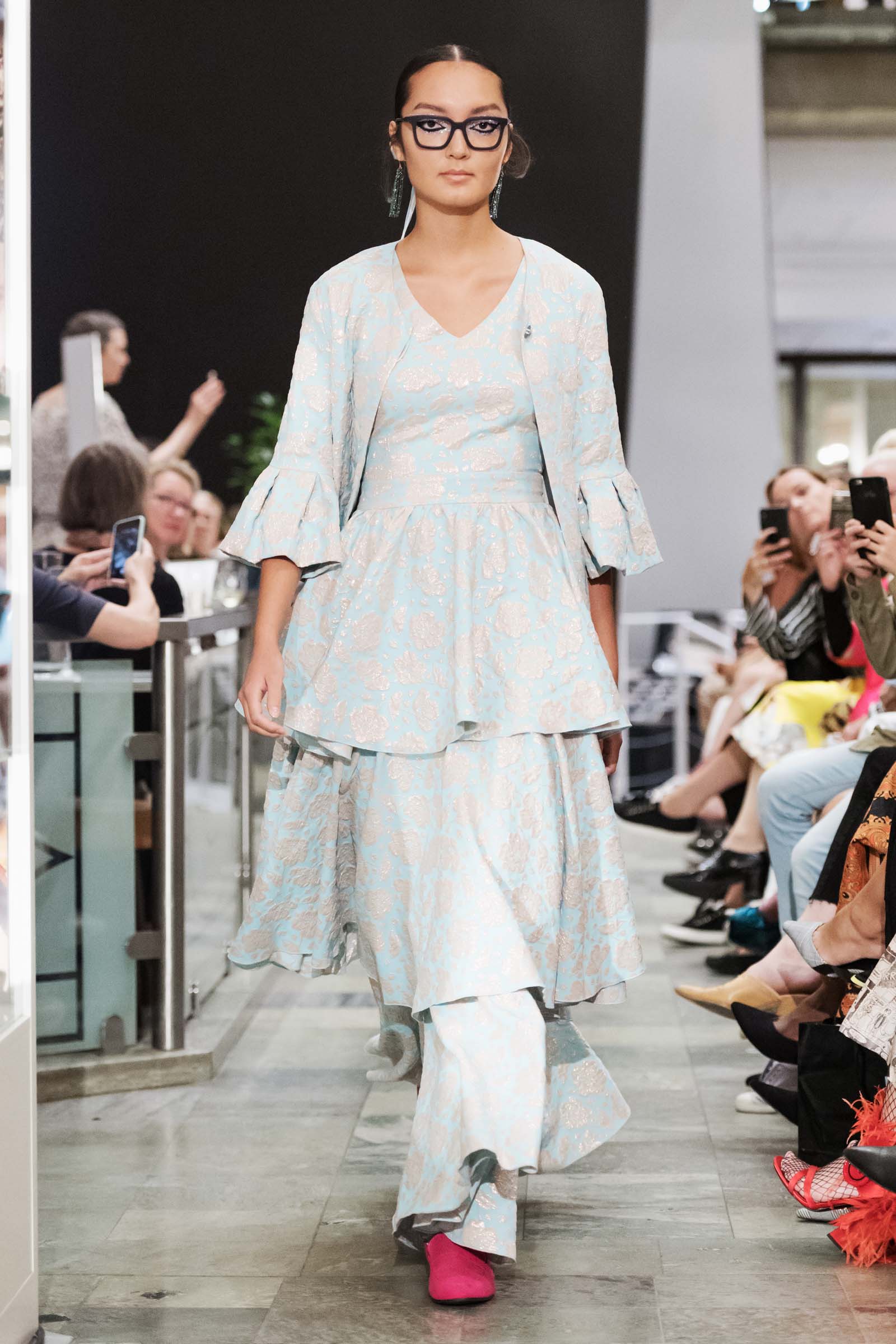 All pink and black power!
Yes ladies, pink in several tones. It seems like a blossom power puff girl drops off the astonishing powder in all garments. From the lightest to the darkest one – the designer offers bold prints in every single style. The nature is present in iconic symbols such as flowers, leopard skins, water and urban patterns.
Jackets and blazers are shown in all sizes, from large to short ones, with straight to round cuts.  But, always, always black is present! We cannot mention "power" without black color being present.
So, which kind of girl are you? Pink is the new you!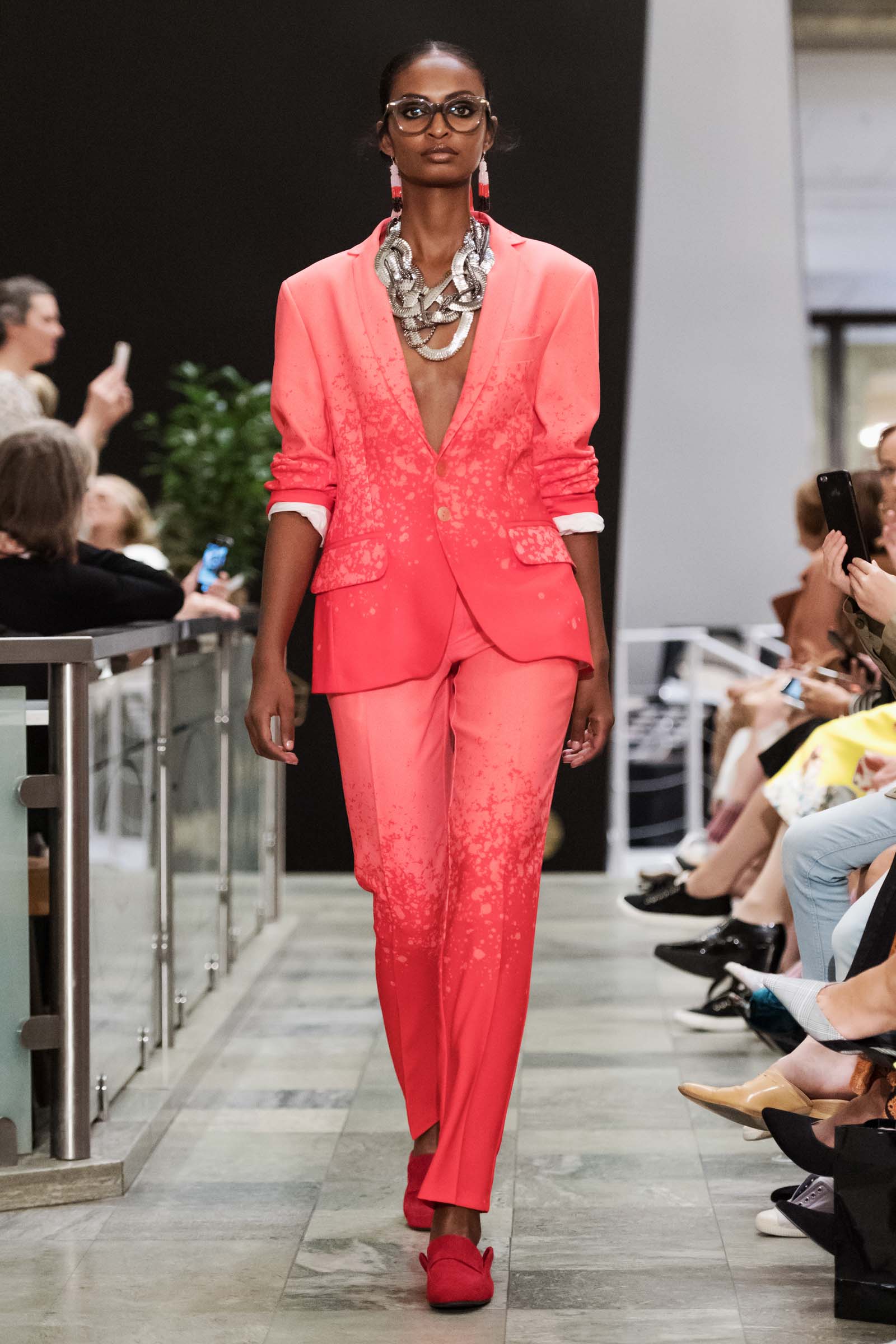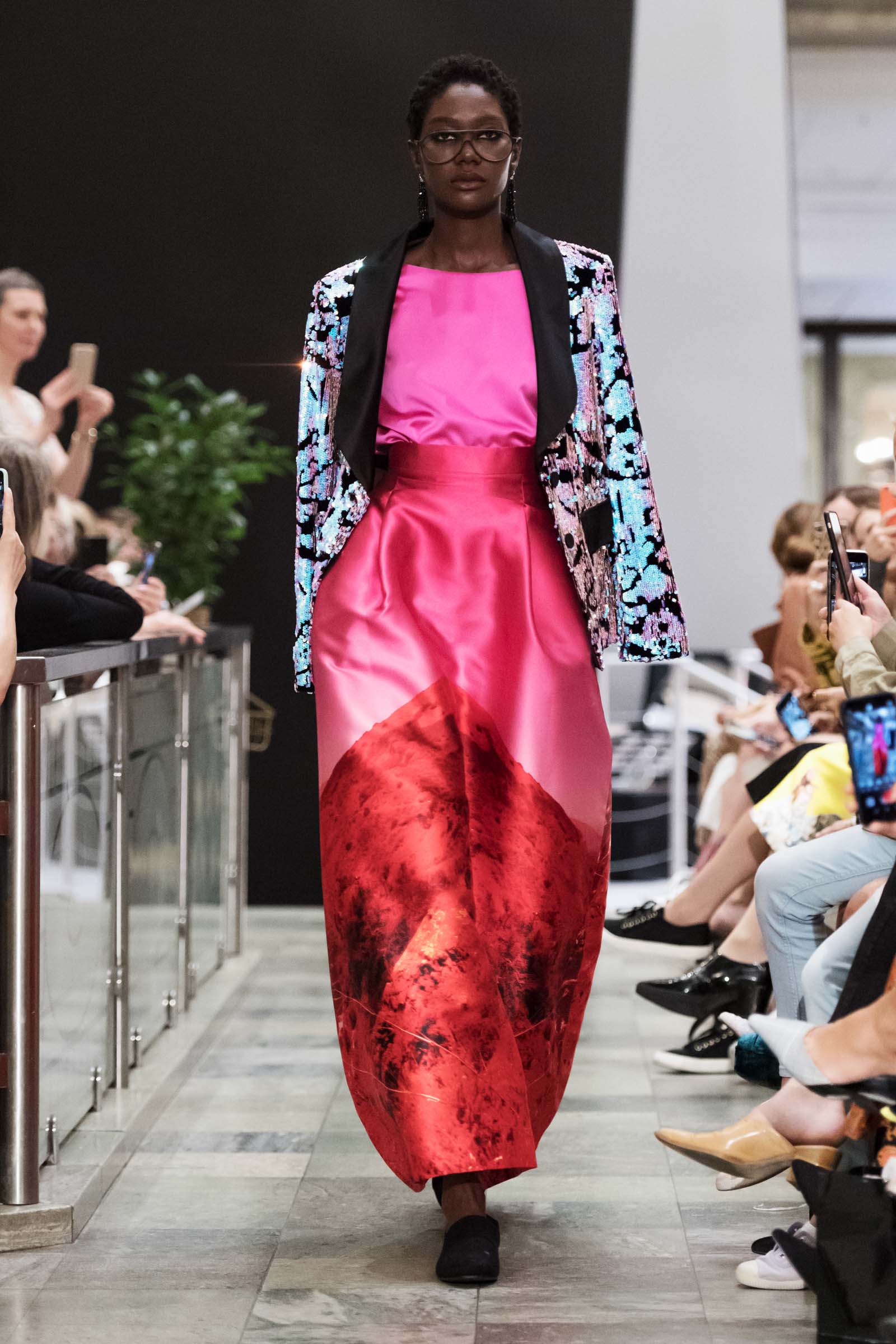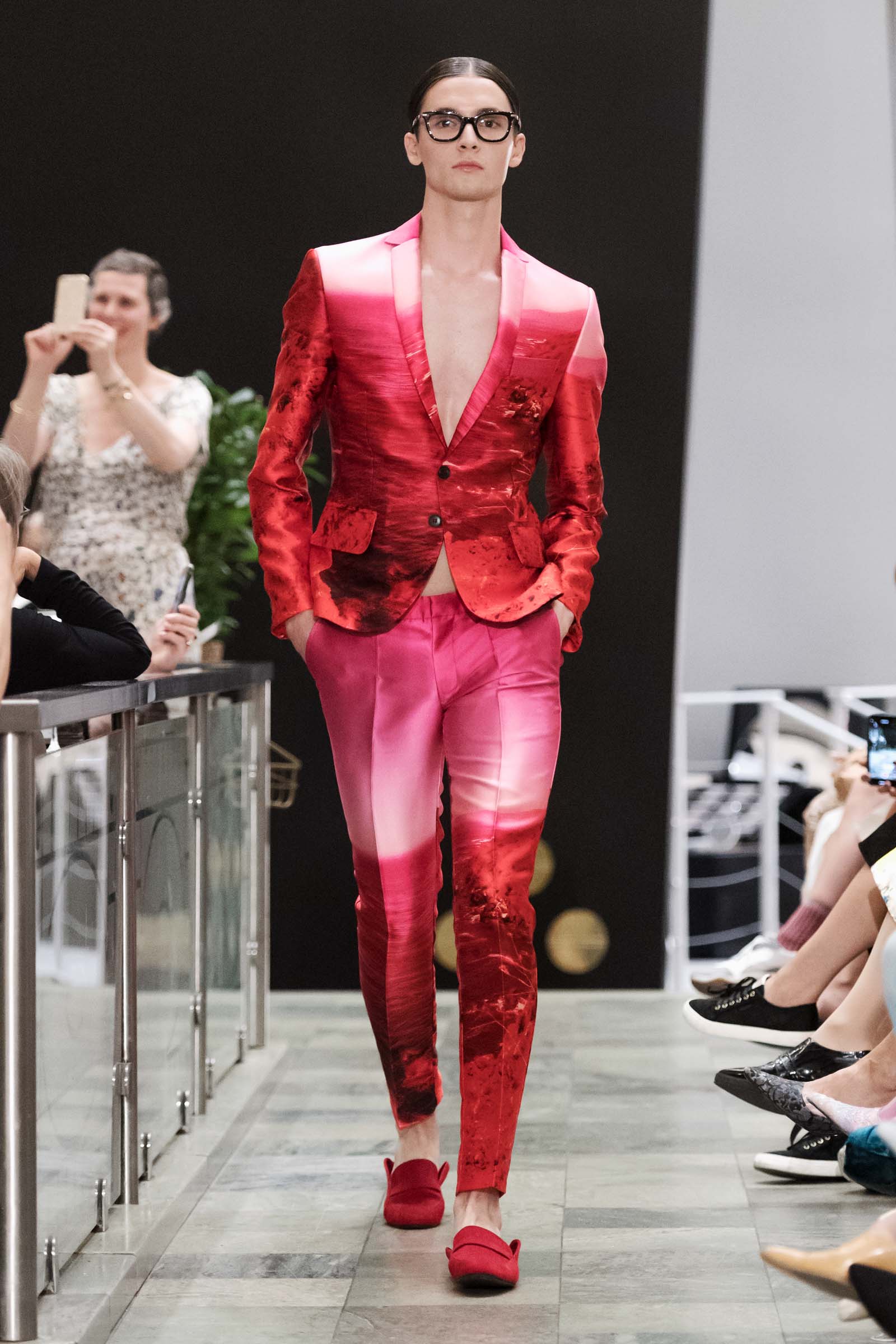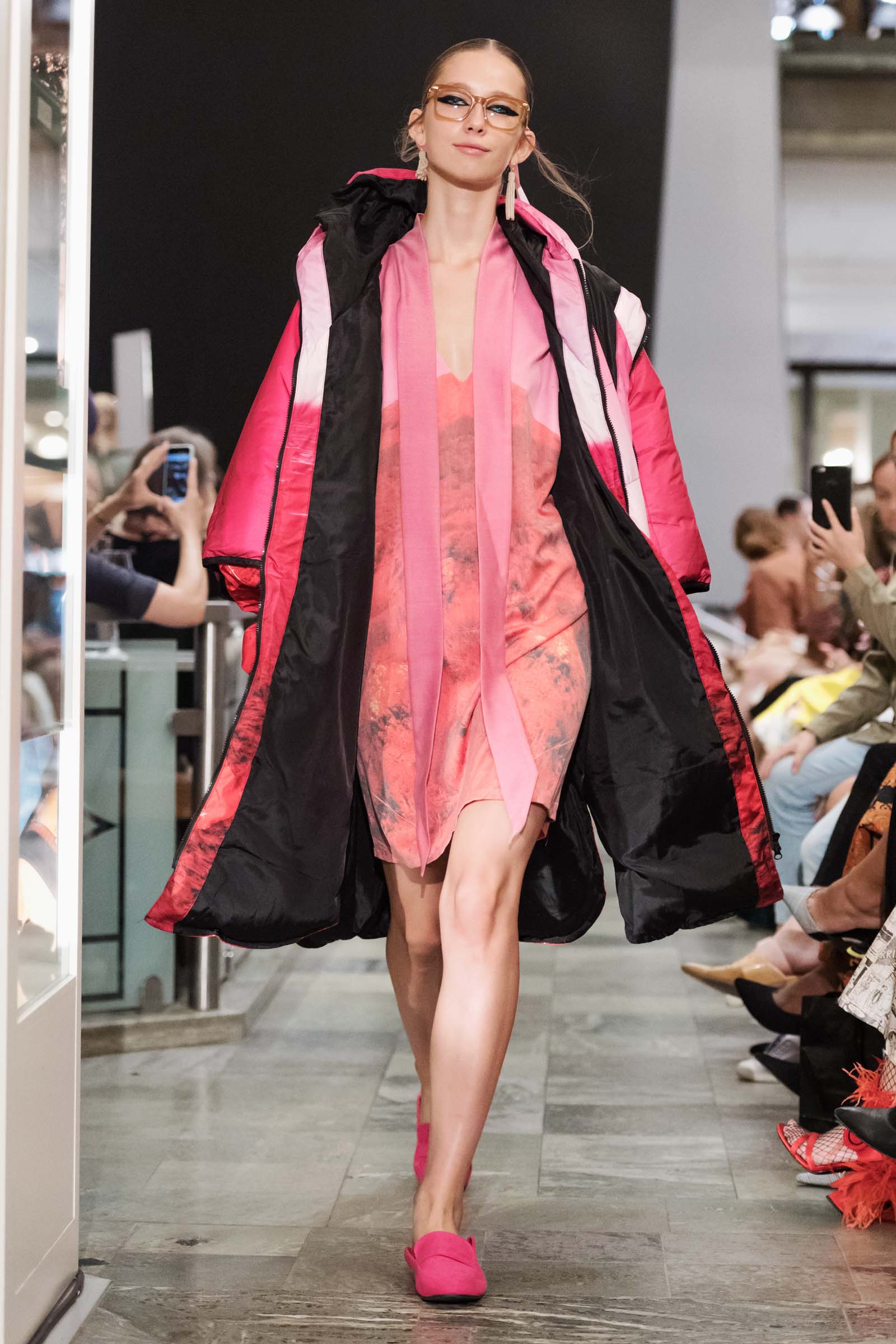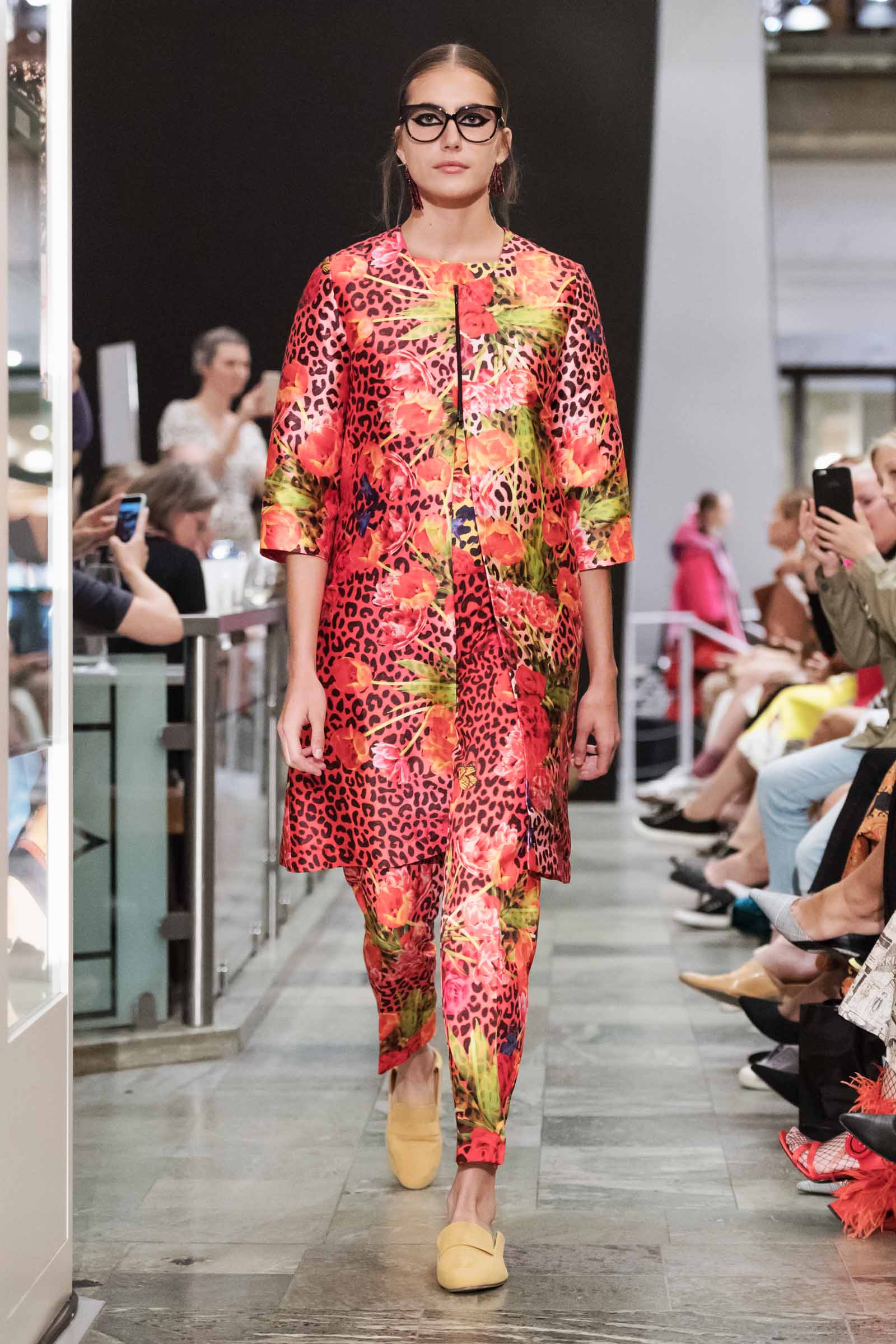 Golden and silver melted in Black
Black in all its variations! All we know is that dark style never left the Earth. But, what if we add something else? Gold and silver – NOT CHEMICAL ELEMENTS ONLY. Moreover, these are part of the Spring/Summer collection and present in gradient to solid colors. Here, we can appreciate how dresses are made by consecutive layers making wave shapes printed by European patterns and urban designs. On the other hand, two of the darkest outfits were made in a straight close shape which can be ideal to highlight your slim figure –the garments were adorned by printed letters and nature power took presence on them.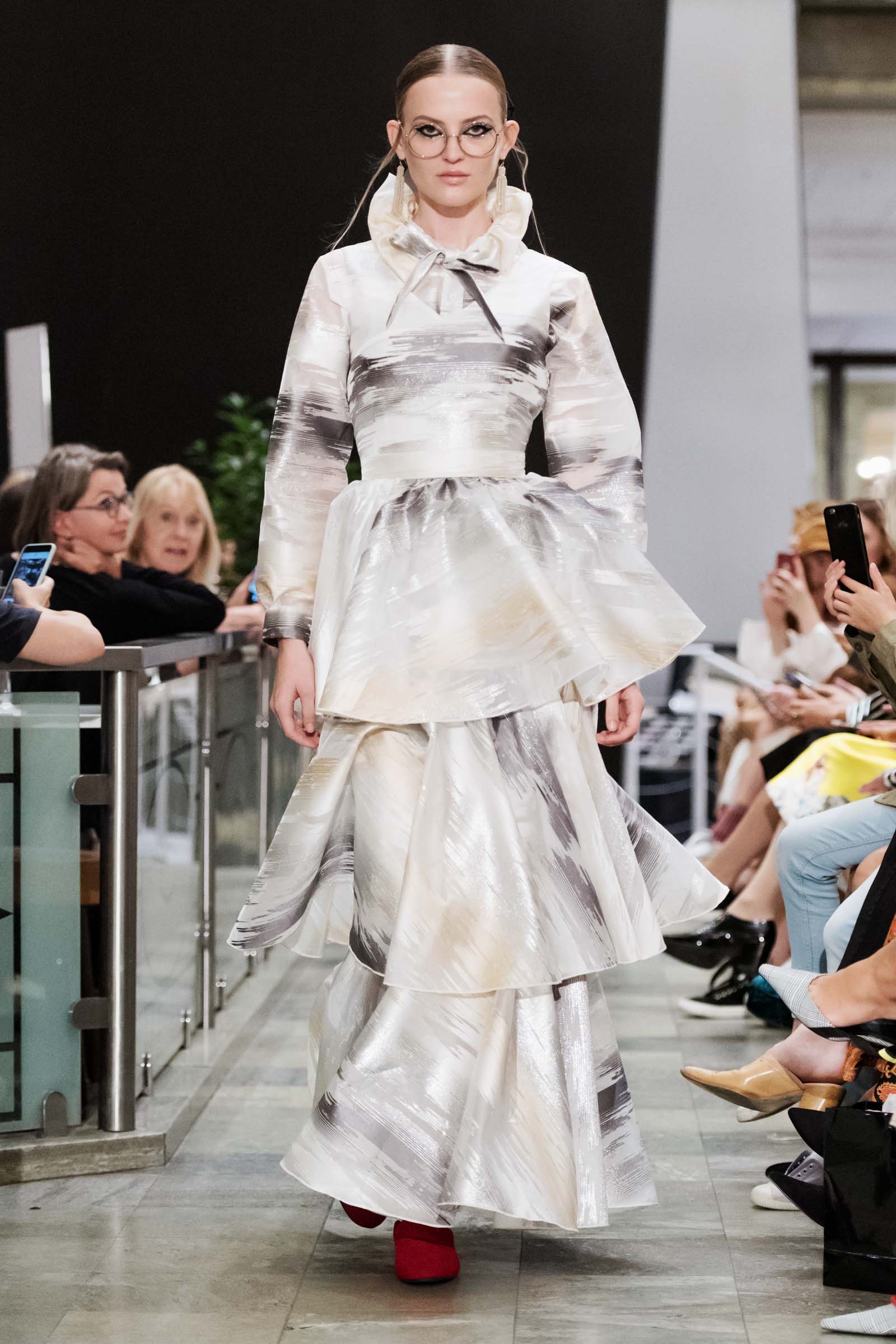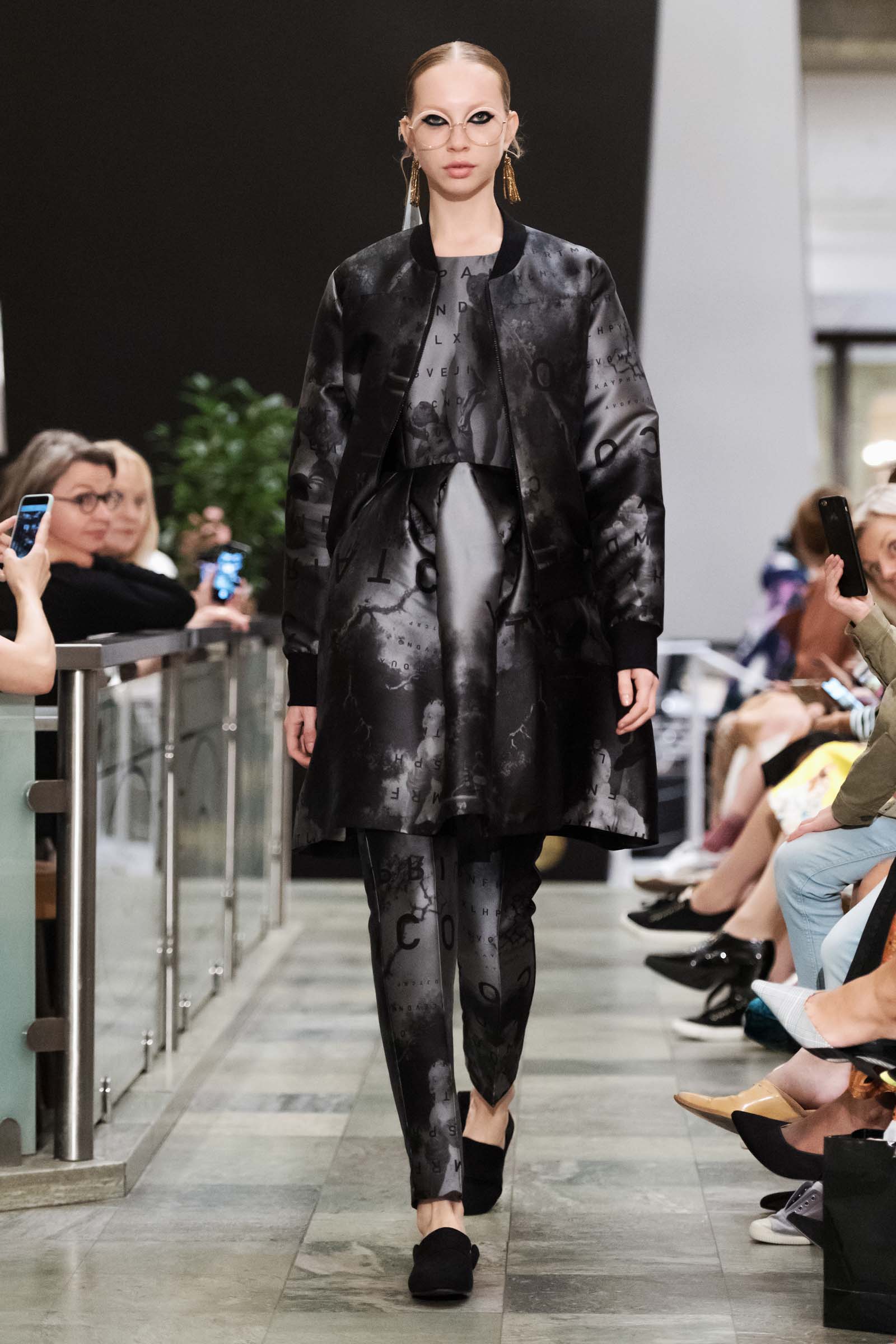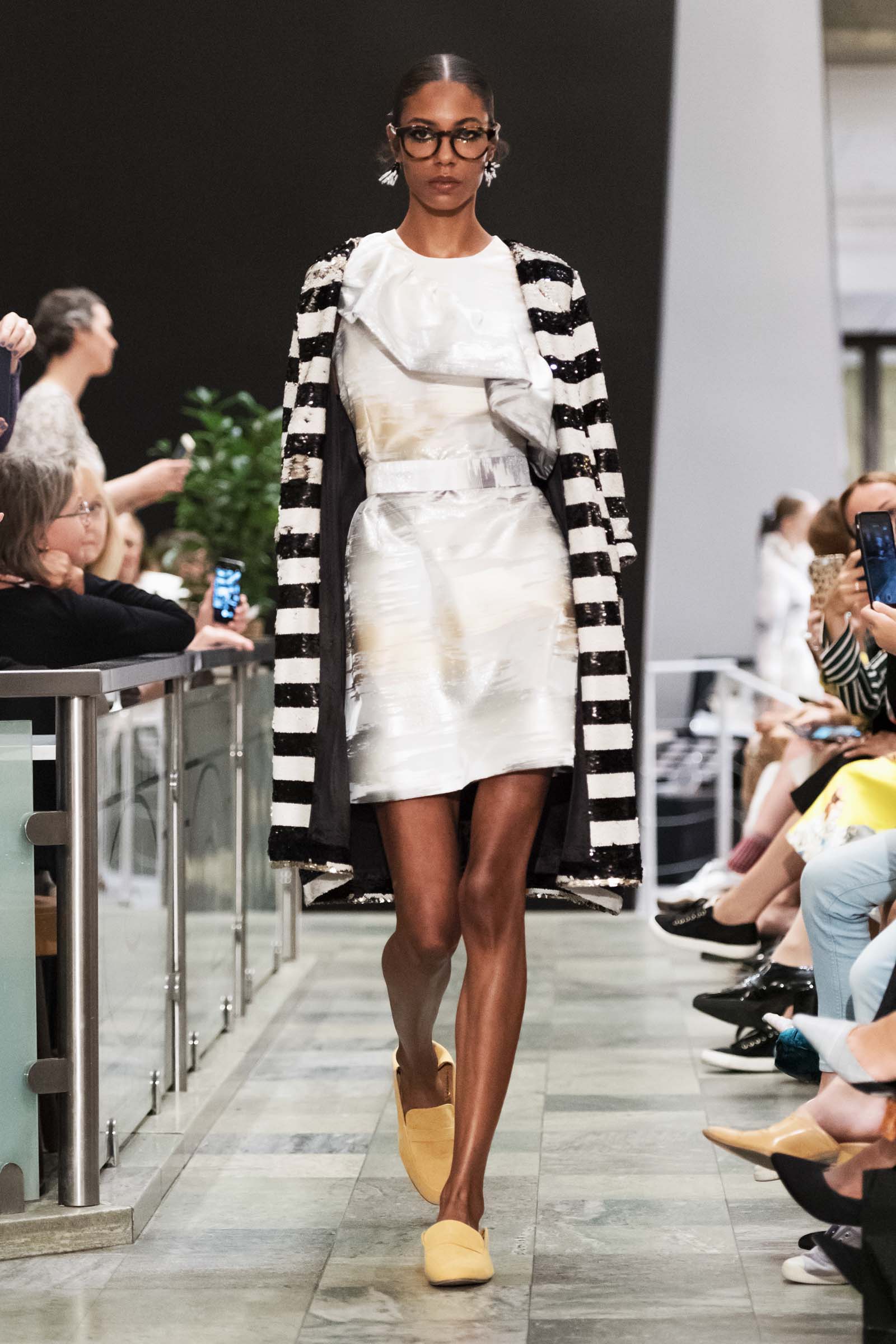 Maxjenny nature power mix (colors, colors, and black)
Nature and fashion lover! What a perfect combination! The most beautiful flower patterns enhance the femininity through these designs, but also the choice of strong colors give a new sense of daring style. Flowers have always been related to a sensitive world but in this collection, the designer breaks rules to create a new style for women.
Buttercup is here to show all the green power!! Mix of green, purple, pink and black fitted into long garments. Besides, a forest was the call of wilderness into these dresses and jackets.
Are you a ballsy female? Maxjenny´s Collection is here to show you how to do it!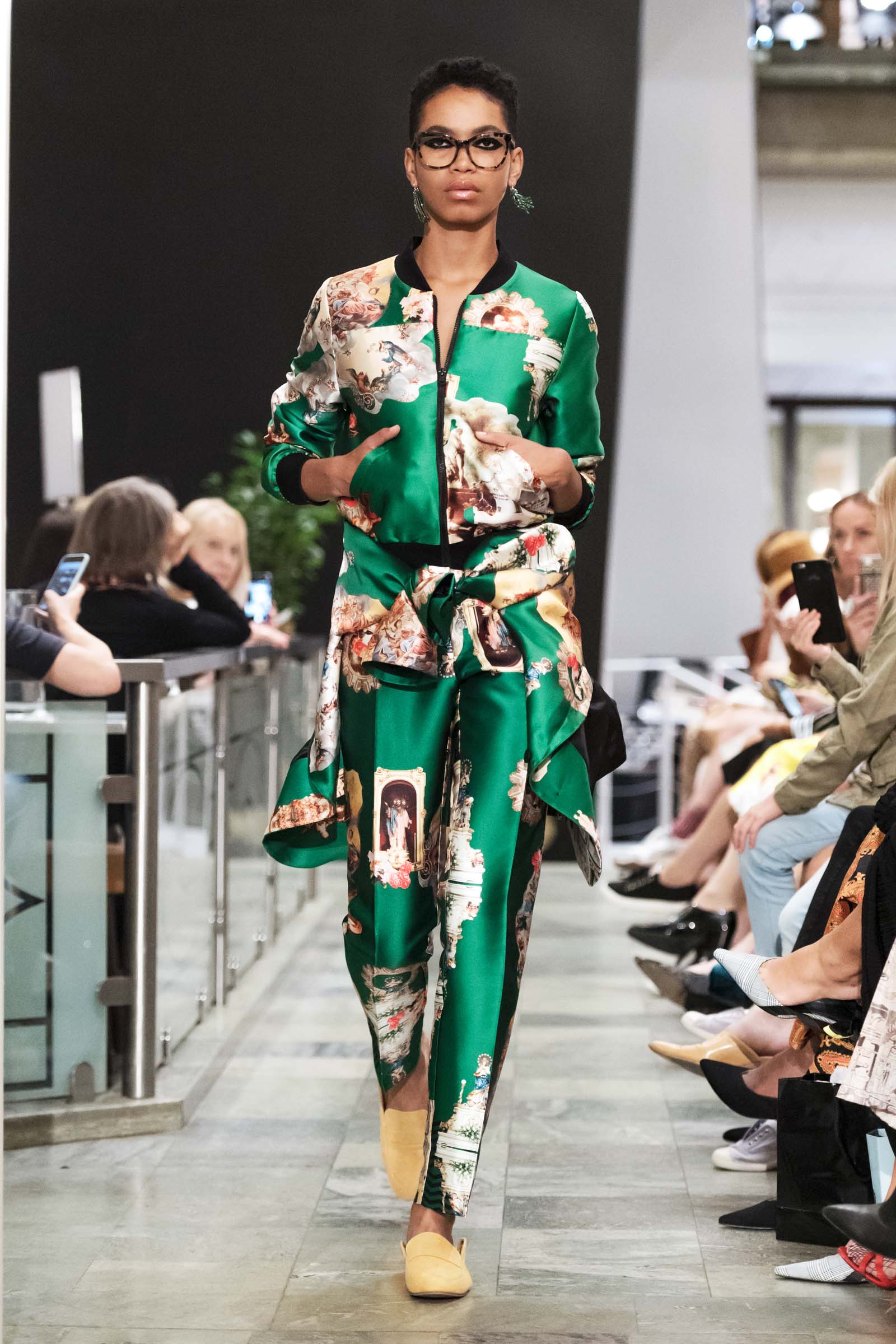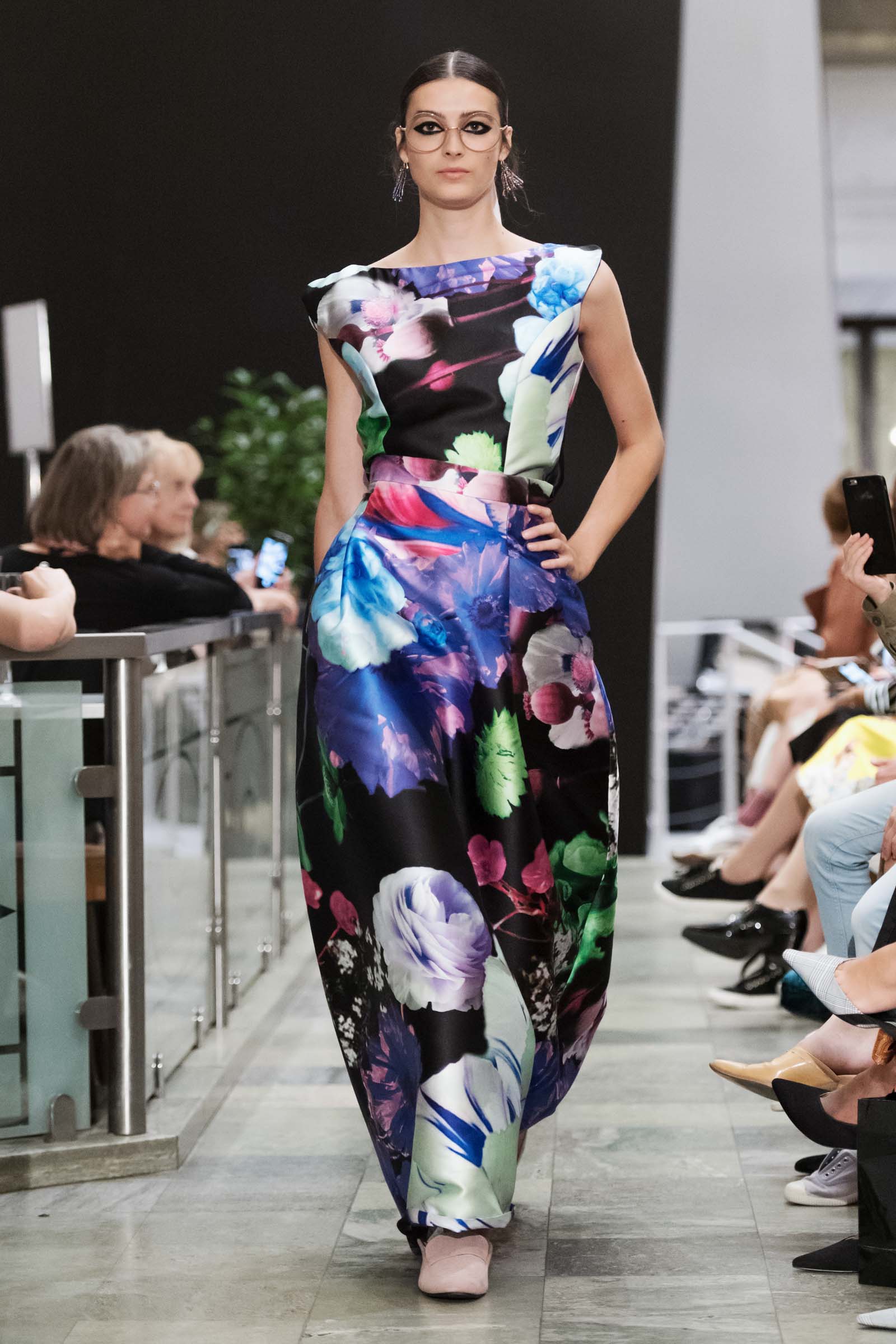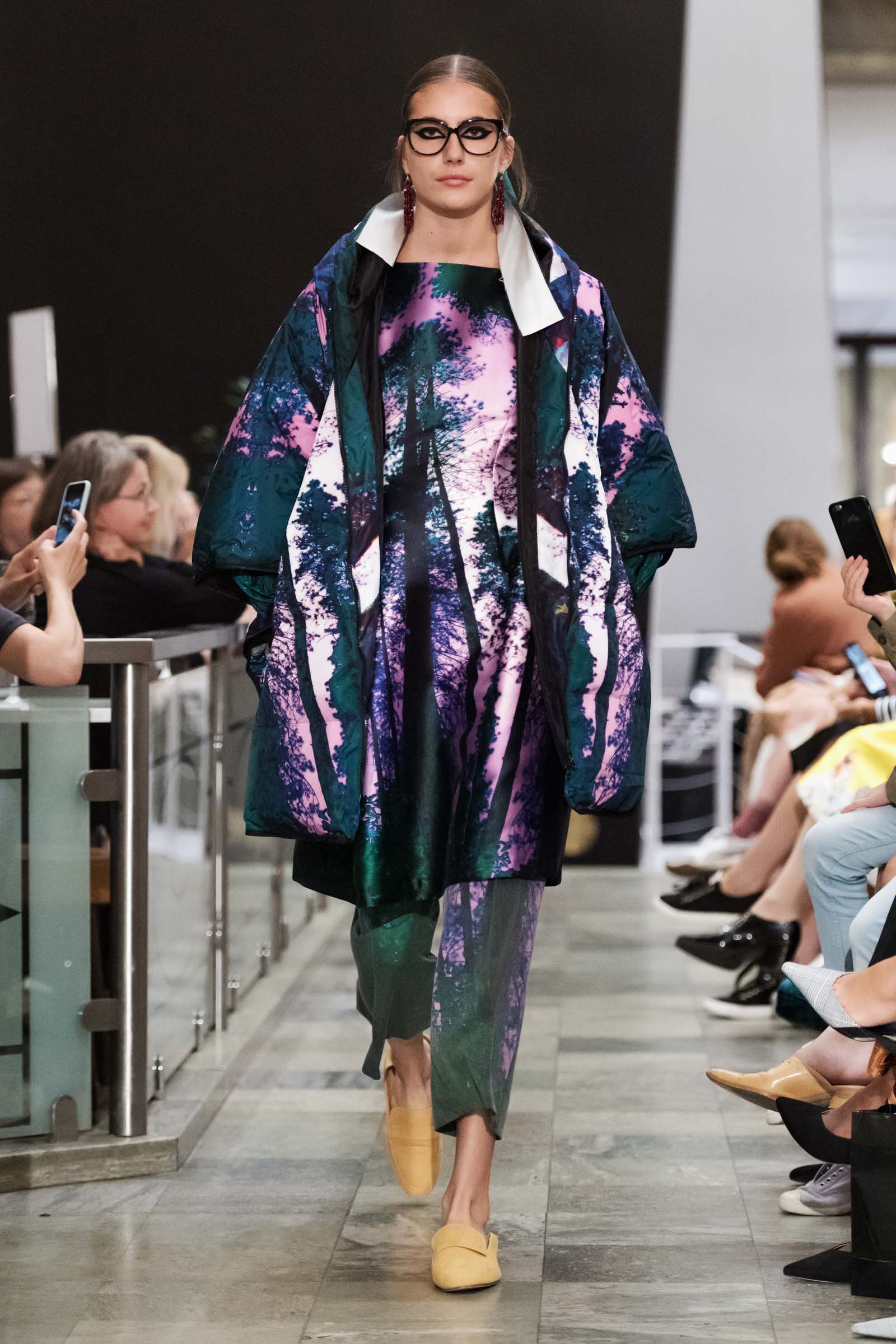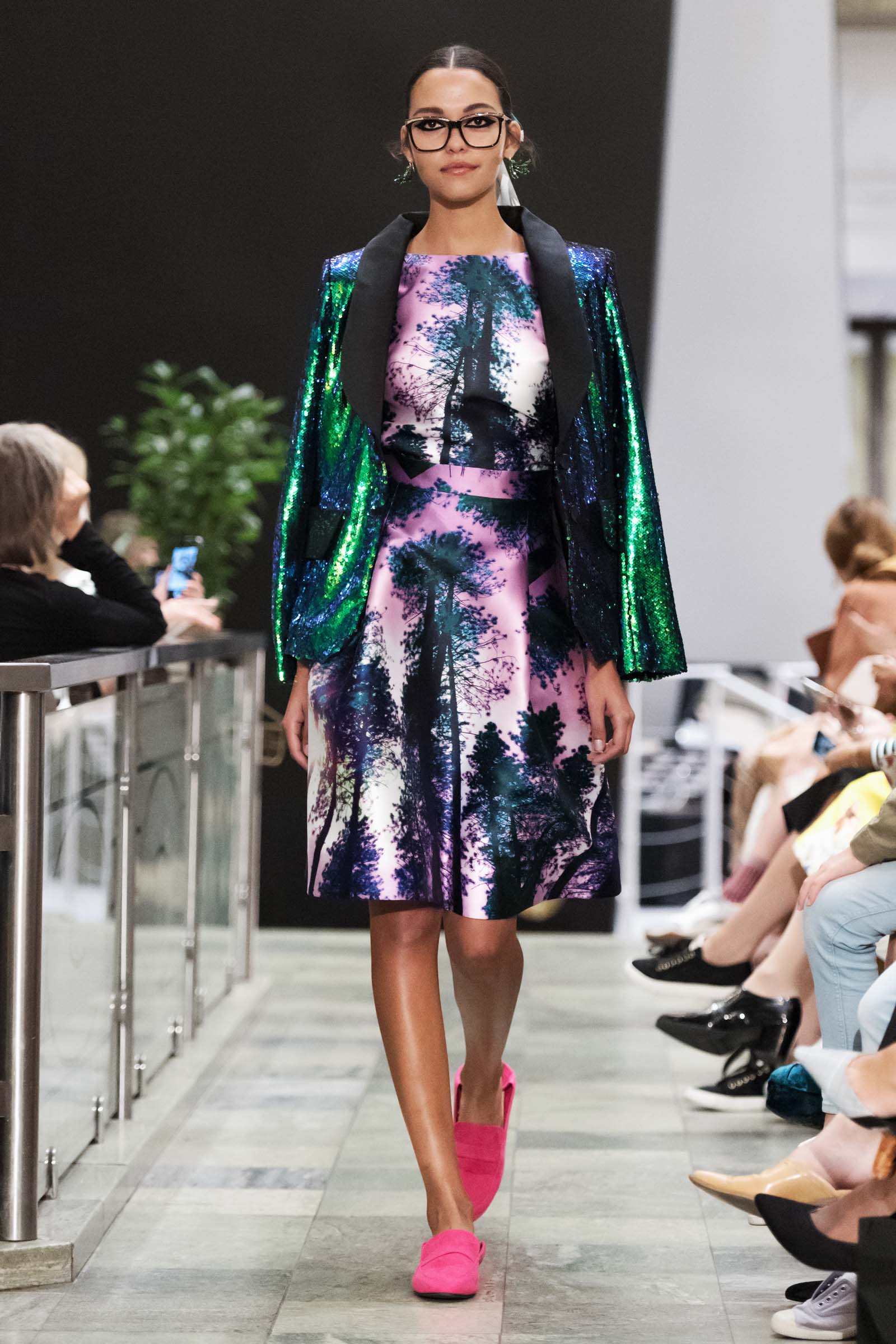 Maxjenny and Specsavers Glasses
Your face is the façade of your personality. You can choose the style but, the most important, the big variety of glasses. Combine them with Maxjenny`s Collection and you will kick off the street style!