Photos by Greg Doherty.
She is sitting next to me talking about her amazing experience of being a TV host and a makeup artist. Shirin is beautiful and energetic, yet serious about everything she does. She has not only made a successful career on Persian TV but also got a great opportunity to collaborate with the Giorgio Armani brand. A true fashion icon and makeup artist/hairstylist, Persian Native Shirin Malekzadeh is optimistic about her upcoming career as a host on American TV channel. We talked to Shirin about pursuing her Hollywood dreams.
HGM: Shirin, nice to meet you. Please, tell us a little bit about yourself.
S.: It's a pleasure to meet you, first of all. I am a hair and makeup artist and also a TV host. I have some modeling experience but haven't been in modeling that much. I am glad I finally met Oskar (Oskar Rivera, PR – author) and we've been working together. We recently had a photoshoot. So far, so good.
HGM.: Let's talk about your experience of being a TV host.
S.: I've been hosting a Persian TV channel. I had two shows there. I'd been with the TV for about two or three years. Even I loved being in front of the camera but since I was producing my own show, it was a lot of work for me besides my other Giorgio Armani full time job, so I had no choice other than to stop the show.
HGM.: How did it all start?
S.: When I went for an interview, the TV owner suggested to me: "Let's go on air live". I was shocked since it was my first time but it was a perfect test for me. It was nerve wracking (laughs) but after we made it, I felt it was fun. He told me we did good. That was kind of an icebreaker for me, and after that we started my own show. I loved it!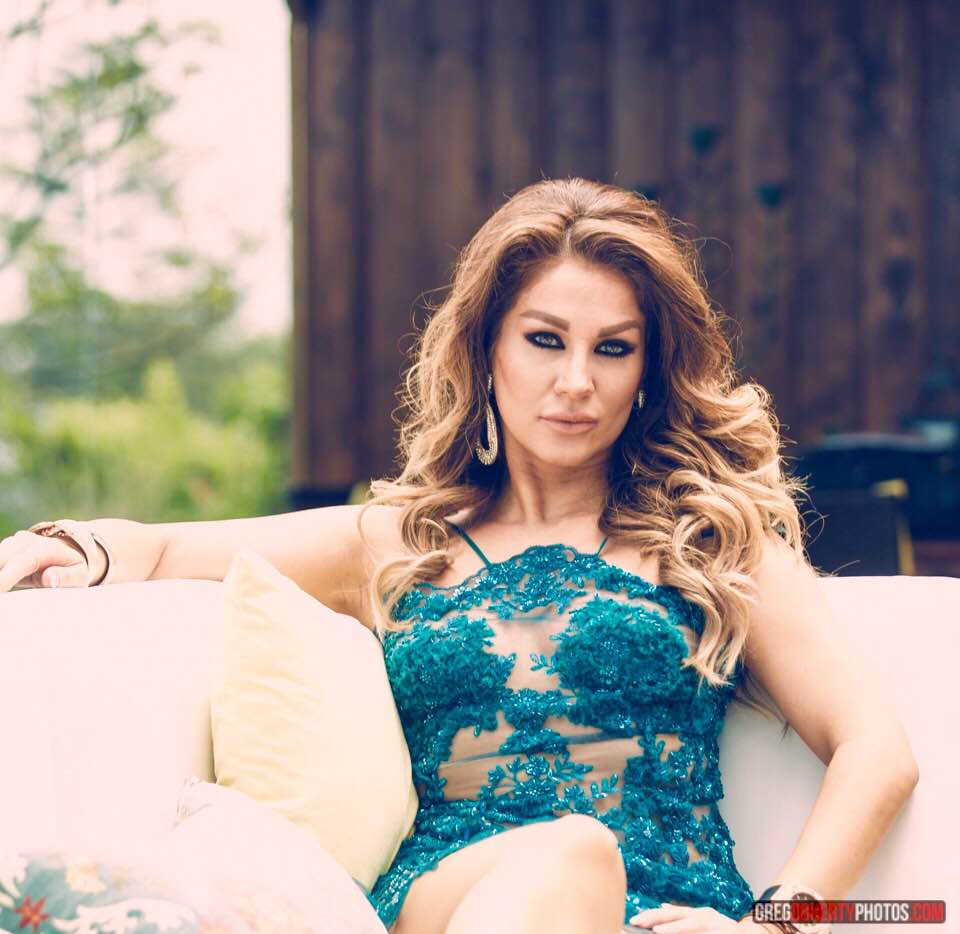 HGM.: I know you were also a producer of your shows. How did it feel for you?
S.: It was hard in terms of finding all subjects to talk about, videos, pictures… everything! It was time consuming as well but once you get in front of the camera, you forget about all hard work. It's like, "ok, here we go!" Being a host is fun. I started with Persian TV but my goal is to become a host of an American show.
HGM.: You mentioned you are a stylist…
S.: Yes, I am a hairstylist and a makeup artist, and also I am kind of managing Giorgio Armani cosmetic line too. Beauty is my passion. I love to be in entertainment but, again, my real passion is being in front of the camera.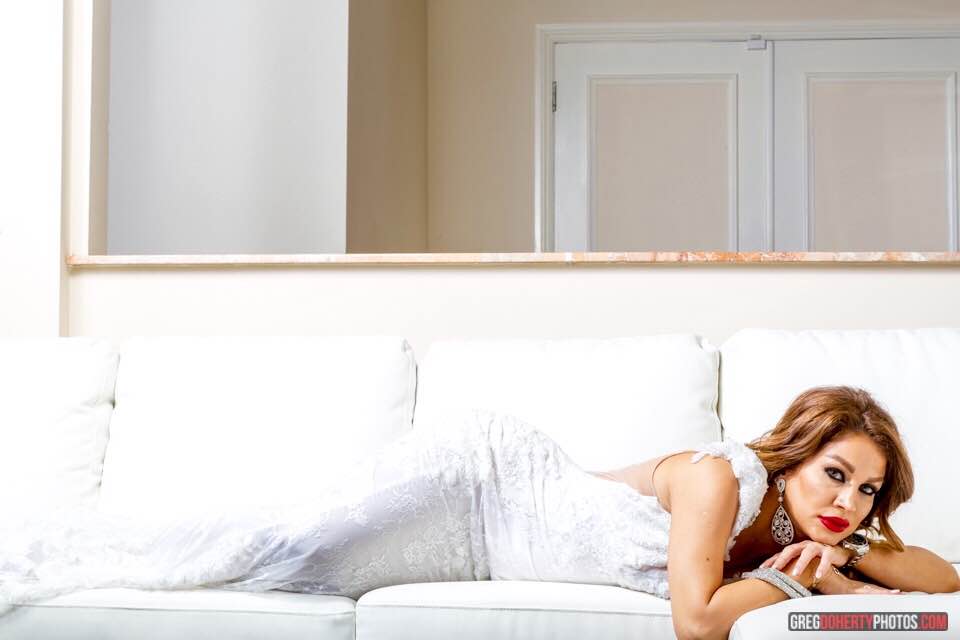 HGM.: An advice to someone who wants to be successful as a host?
S.: You gotta be a go-getter. You have to start from the bottom sometimes and when you have a dream, it comes true. Mine happened when I was on Persian TV but my main dream hasn't happened yet. I also believe you have to stay focused on what you want and what you love. And you have to be yourself in front of the camera.
HGM.: Can you recall the best moments of being a host?
S.: The best part of it was to see a lot of handsome and good looking people, lots of Persian celebrities, to work on the red carpet sometimes! The best thing of being a TV host is to receive great comments from all these beautiful people, it was a positive energy for me, I loved it. I had a lot of viewers. I still receive messages from my fans.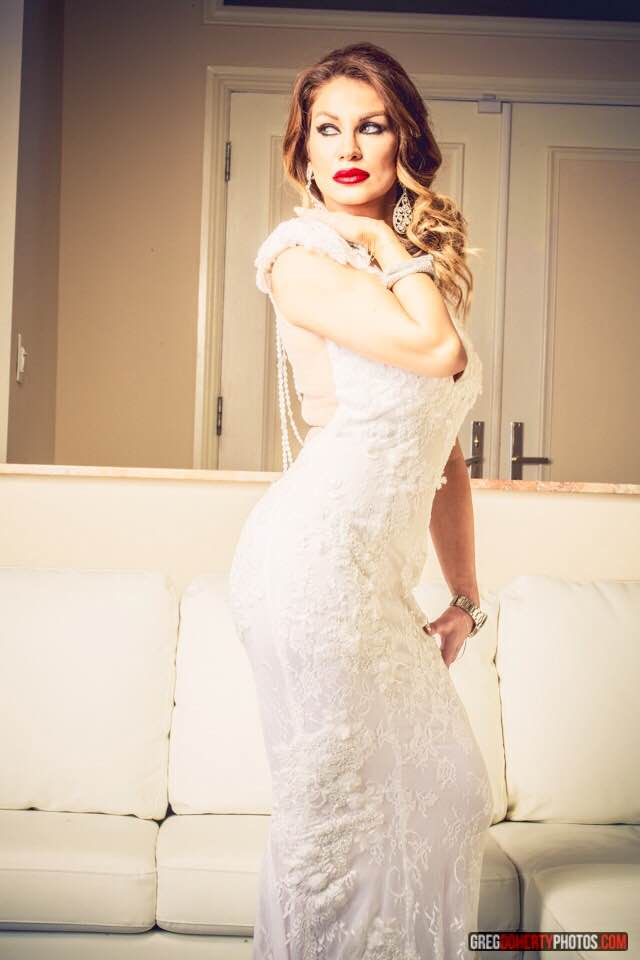 HGM.: Are you on Facebook, Instagram? How can we follow you?
S.: I've just started Snapchat, trying to figure out how it works (laughs). You can find me on Facebook, and I am still working on Instagram.
HGM.: How does it work for you?
S.: When I was on TV, I posted the videos of my shows and fashion tips on my social media pages.
HGM.: What are your strengths?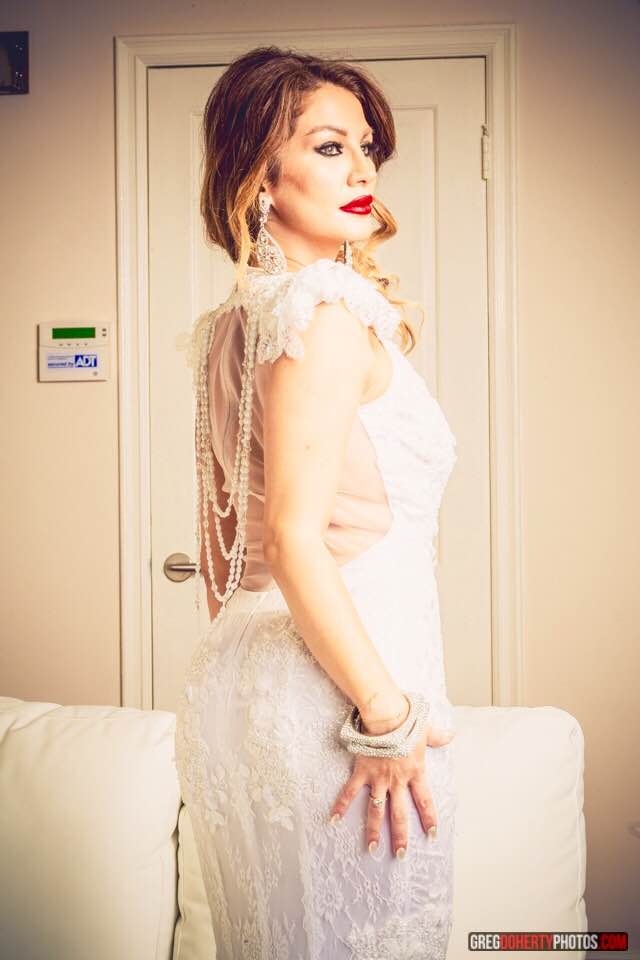 S.: Since being a successful host is my biggest dream, I never get tired of being in front of the camera. I am a go-getter, and when I have a goal, I will get there. Also, I am a very positive person. Even when I have a bad day, I still keep my head up.
HGM.: And you have a gorgeous smile! What is a secret of your Persian beauty?
S.: Take care of yourself! Work out, don't miss gym, and eat right and healthy. Always do your hair, your nails and make up. I think Instagram is a big help to follow the newest beauty trends.
HGM.: How does your average day look like?
S.: I'm a  business manager at Giorgio Armani Cosmetics working with this brand  5 days a week, I freelance hair and make up on the side and also do charity events /red carpets as well.
HGM.: You favorite places in Hollywood/LA?
S.: There are many great restaurants in West Hollywood. I grew up in Toronto, Canada, and it's totally different lifestyle here that I love. I think I am the right fit here.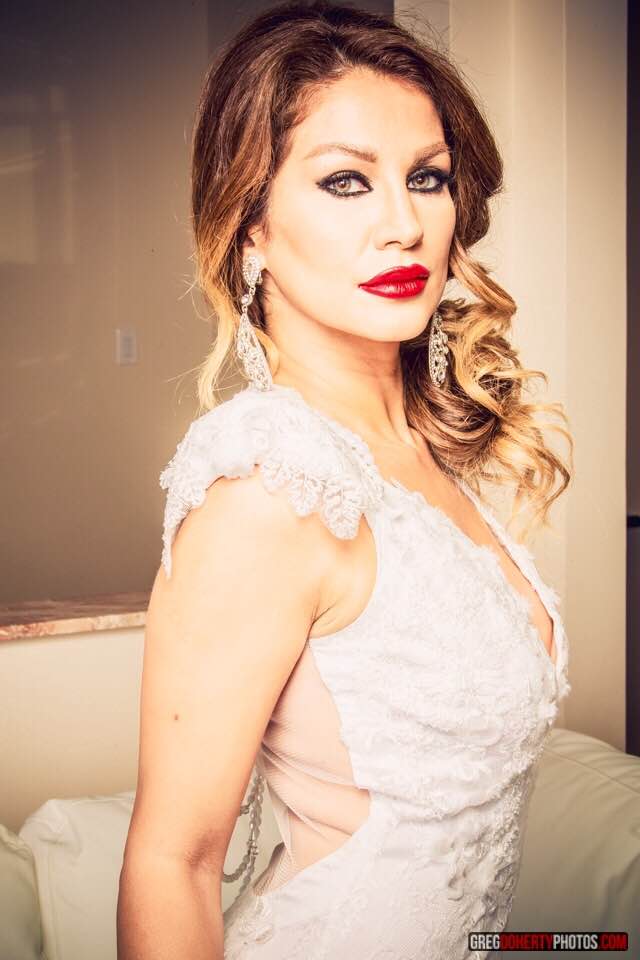 HGM.: One thing that would always make you happy is…
S.: My coffee. Doubleshot espresso (laughs). As long as I have caffeine in my blood, I am good. Sometimes, when I have a stressful day, I go to gym.
HGM.: Do you do a lot of shopping and what is your favorite brand?
S.: I am a shopaholic. I love Christian Louboutin shoes and Chanel purses. Recently, what's hot in fashion right now is Celine. I love Celine purses! I mix and match when it comes to clothing. I buy Chanel and Dior, a lot of different brands.
HGM.: Do you have a fashion icon?
S.: Jennifer Lopez.
HGM.: What celebs would you like to interview?
S.: J. Lo and Kim Kardashian. And George Clooney. That would be my dream.
HGM.: Do you have a lot of experience interviewing on the red carpet?
S.: I did some interviews for Persian TV. Hopefully, I will be doing another one soon with Oskar Rivera. We'll see.
HGM.: What your "perfect" man looks like?
S.: Tall body, not skinny, but not too big. Being a gentleman is the most important for me. I would love to have a family one day.
HGM.: Do you think it's possible to manage a personal life and career?
S.: You should be able to manage both.
HGM.: Who is your biggest support?
S.: I am very close to my mom. She lives in Canada right now but we talk three to four times a day.