On Thursday night Project Runway Season 14 contestant Candice Cuoco and Centric TV host Vanessa Simmons hit the red carpet for the opening Gala of LAFW. The pair showed off their style at the exclusive party held on top of the W Hotel in Hollywood.
The Gala kicked off the Los Angeles Fashion Week Spring 2017 season with live performances and runway previews as well as an Andy Warhol inspired art installation. Everyone turned out in their most stylish looks for the event showing off daring accessories and sparkling outfits.
I had the chance to interview Cuoco and Simmons on the red carpet about their highly-anticipated collaboration BADBUTTERFLY scheduled to hit the runway this Sunday at the finale of LAFW in Hollywood. According to the pair known as #girlbosses in fashion circles the collection all started with a pencil skirt. Both women, who were dressed in sharp and stylish businesswear, are entrepreneurs who have supported women's empowerment throughout their careers.
"I've hosted LAFW for the past few seasons and now, this season I'm presenting a collection with Project Runway finalist Candice Cuoco." Vanessa, who also hosts the business competition show #queenboss on CentricTV told me.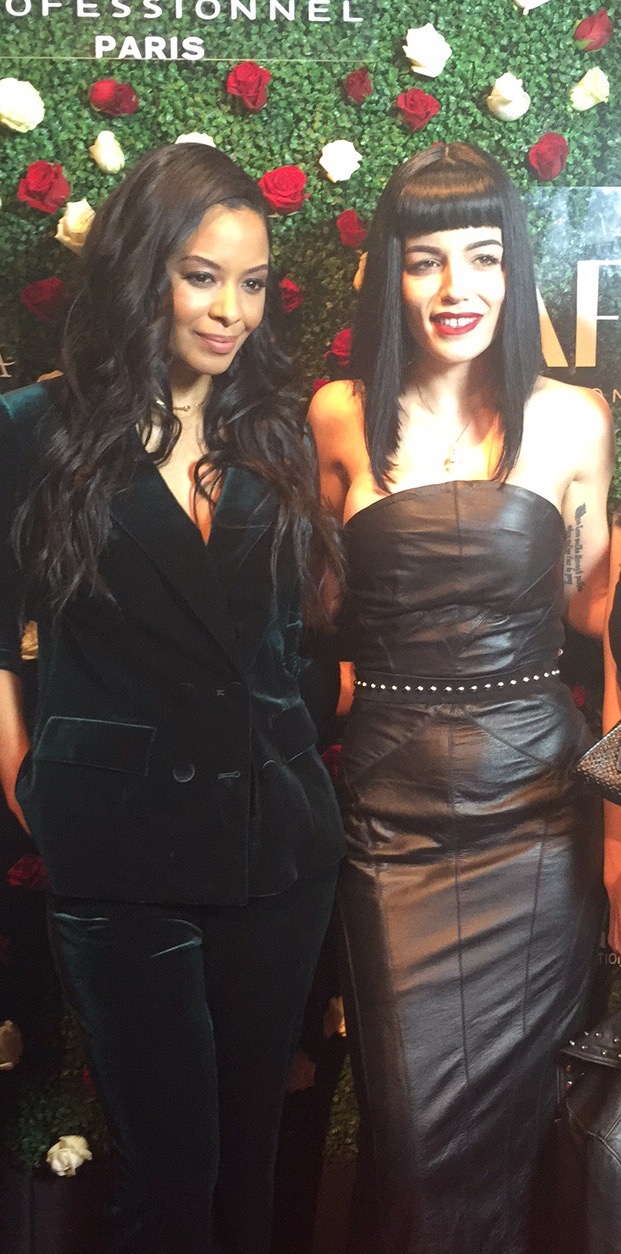 "Vanessa introduced me to LAFW because I'm new to LA so my girl has been showing me all around." Added Candice excitedly.
"I asked her to design me a pencil skirt and I just loved the way she made it." Explained Vanessa.
"And that was the beginning of the BADBUTTERFLY collection." They both said in unison.
"It's a lifestyle collection for the woman who is looking to conquer anywhere in her life." Vanessa told me.
"We were really inspired by women's stories." Said Candice who's Instagram bio reads "#WomenRunThisHouse"
And their vision for BADBUTTERFLY doesn't just apply to the clothes either, the model casting call for Sunday's runway show read "Where my girls at? Tattoos, tall, short, curvy, BRING 'EM OUT!!" These two are on a mission to make their show stylish and feminist. They are definitely catching the eye of the LA fashion industry with their collaboration.